US fighter jet crashes in southwestern Japan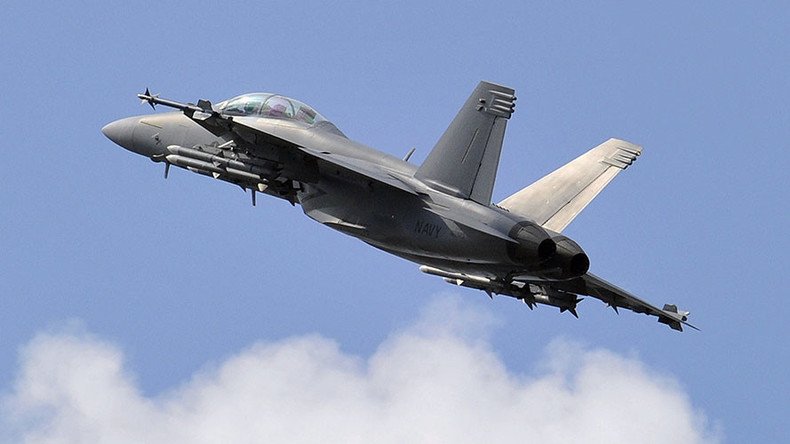 A US F/A-18 Hornet military jet has crashed off the coast of Japan, NHK reported citing the country's Defense Ministry. The aircraft belonged to the 1st Marine Aircraft Wing, stationed at the Iwakuni base in the Yamaguchi prefecture.
The plane crashed around 6:00pm local time in the Kochi Prefecture, the report said, adding that the pilot ejected successfully.
The plane was on a routine training mission, according to Pentagon spokesman Captain Jeff Davis. US and Japanese search-and-rescue teams are still looking for the pilot, Davis added. The cause of the incident is still under investigation.
The US Marine Corps' Iwakuni Air Station hosts around 5,000 American troops and is used for Marine pilot training and to conduct air patrols with F/A-18 Hornets.
This incident is the latest in a series of F/A-18 crashes apparently plaguing the Marine Corps. In November two Hornets collided near Miramar in California during a training mission, forcing one of the pilots to eject.
In late October, an F/A-18 pilot had to eject from the plane after landing at the Twentynine Palms Strategic Expeditionary Landing Field and suffered minor injuries.
READ MORE: US fighter plane reportedly crashes off Okinawa coast – media
In July, another F/A-18C Hornet crash in Twentynine Palms killed 36-year-old Major Richard Norton, during a training mission.
You can share this story on social media: