Syrian forces liberate civilians in parts of Aleppo's Old City (VIDEO)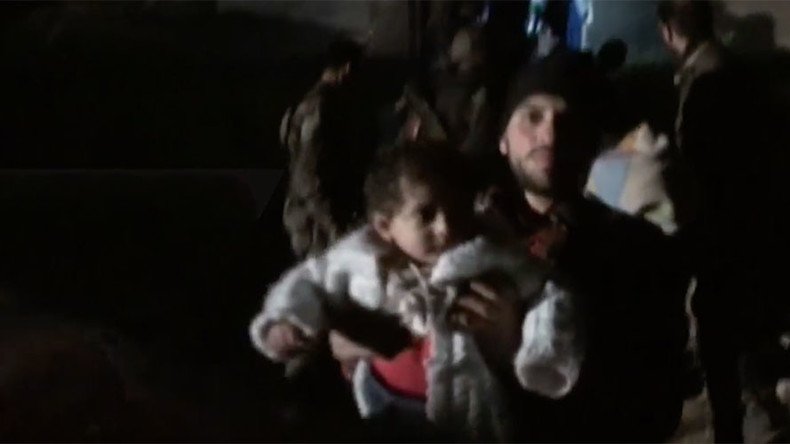 Footage has emerged showing the moment that Syrian forces liberated civilians from an area inside Aleppo's Old City. It comes as the army continues to force rebels out of their last urban stronghold.
The Ruptly video shows soldiers assisting elderly civilians towards buses, with several troops carrying one woman.
One soldier is seen carrying a young child, while others help carry wheelchairs and strollers towards the buses.
Syrian troops have evacuated more than 200 civilians from parts of Aleppo's Old City, according to SANA news agency. It reported that the soldiers are continuing to advance towards the ancient citadel overlooking the city.
READ MORE: Russian colonel dies after 'opposition' shelling in Aleppo – MoD
The video follows a Tuesday report from the Russian Center for Reconciliation, which said that Syrian forces have reclaimed five more districts in the eastern part of Aleppo. Some reports suggest that up to 85 percent of the area has been liberated. The Syrian Army now controls 65 percent of the overall city of Aleppo, according to the military.
Aleppo has been split between the Syrian government, and rebels and militant factions since the start of Syria's civil war in 2011, which has killed hundreds of thousands of people and displaced millions.
You can share this story on social media: