'Apolitical & peaceful:' French Salafist mosque to dispute its closure in Council of State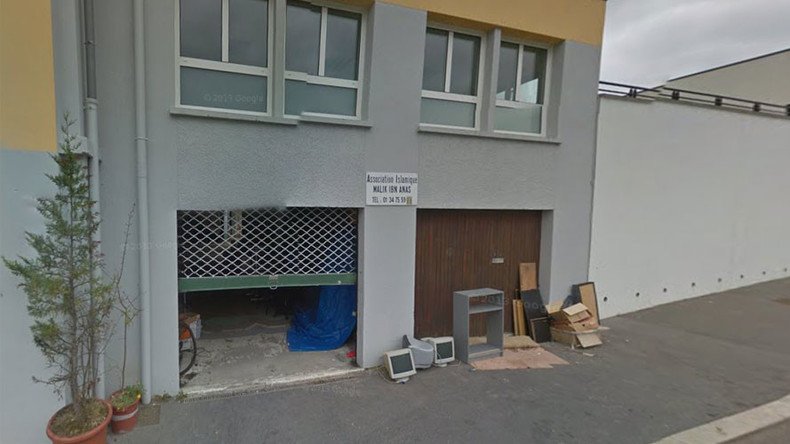 A Salafist mosque in France which was shut down over promoting violence is to contest the authorities' decision in the Council of State, a governmental body that acts as an administrative court. The mosque claims the Salafism it preaches is "peaceful."
The controversial mosque is located in the Ecquevilly commune of Yvelines department, some 30km from Paris. It was closed along with three more mosques in November by a decree issued by Yvelines Prefect Serge Morvan. The decree said that the mosque had links "to an influential Salafist movement that advocated rigorous Islam and called for discrimination, hatred and violence."
However, the lawyer for the mosque, Vincent Brengarth, believes that there is "no evidence to support these accusations" and the act was merely a "rupture of equality."
READ MORE: 4 mosques closed in France for spreading 'radical ideology'
According to Brengarth, France's fight against terrorism" is banishing "all forms of Islam in France simply because they do not meet all the canons of Republican Islam."
The head of the Ecquevilly mosque and a member of a local Islamic Association Malik ibn Anas is planning on Monday to question the closure of the mosque in front of the Council of State, a body in the French national government that functions as legal adviser and as the Supreme Court for Administrative Justice, reported Le Figaro newspaper.
In its statement, the association says that the mosque preaches "Salafism of quietism (ordinary Salafism)," which differs from "revolutionary Salafism" and is against jihadism. The Salafism promoted in the mosque is "apolitical and peaceful," the statement adds as cited by Le Parisien.
In August, French Interior Minister Bernard Cazeneuve said that French authorities had closed about 20 mosques and prayer halls considered to be preaching radical Islam since December 2015.
"There is no place... in France for those who call for and incite hatred in prayer halls or in mosques," he said at that time, adding that the closures would continue.
In July, French Prime Minister Manuel Valls said his government was considering a temporary ban on foreign financing of mosques following a series of terrorist attacks claimed by Islamic State (IS, former ISIS/ISIL), including the November 2015 Paris attacks, the Nice Bastille Day tragedy and the killing of a priest in a French church.
There are some 2,500 mosques and prayer halls in France. Of those, around 120 are considered to be preaching radical Salafism, a strict Sunni interpretation of Islam.
You can share this story on social media: