4 mosques closed in France for spreading 'radical ideology'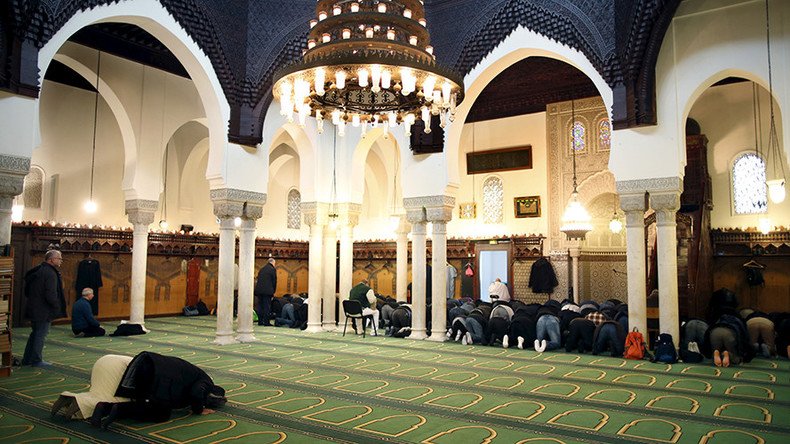 French authorities have closed four mosques in the Paris region for promoting the ideology of radical Islam under the state of emergency as France continues to tackle the issue of home-grown radicalism following a number of high-profile terrorist attacks.
French Interior Minister Bernard Cazeneuve has issued an order authorizing the administrative closure of four Muslim preaching schools in the Paris suburbs of Yvelines, Seine-Saint-Denis and Val-de-Marne, a statement by the French Interior Ministry says.
The mosques were closed under the state of emergency for the spread of "hatred and violence," the statement says, adding that "under the guise of ritual ceremonies, these places [harbored] meetings aimed at promoting radical ideology, [which is] contrary to the values of the [French] Republic and may constitute a serious risk to security and public order."
In the statement, Cazeneuve also reaffirmed his commitment to "allow the peaceful coexistence of all [places of] worship in compliance with the laws of the Republic" as well as his "determination" to protect French citizens and "fight terrorism by all legal means."
In Val-de-Marne, a clandestine Islamic school was found in late August in a mosque that was closed on Wednesday. Twelve people who attended this school were convicted in April for having links to jihadist groups in Syria.
The mosque in Yvelines had links "to an influential Salafist movement that advocated rigorous Islam and called for discrimination, hatred and violence," a decree issued by the regional prefect said, as cited by Le Parisien.
Many people who previously attended one of the two mosques that were closed in Seine-Saint-Denis then joined jihadist movements, French media report, adding that some of them are suspected of "being behind attempted terrorist attacks in France."
In August, Cazeneuve said that French authorities had closed about 20 mosques and prayer halls considered to be preaching radical Islam since December 2015. "There is no place... in France for those who call for and incite hatred in prayer halls or in mosques," he said at that time, adding that the closures would continue.
The minister also said that French authorities were working on a French foundation for Islam which would guarantee complete transparency in financing mosques "with rigorous respect for secular principles."
In July, French Prime Minister Manuel Valls said his government was considering a temporary ban on foreign financing of mosques following a series of terrorist attacks claimed by Islamic State (IS, former ISIS/ISIL), including November 2015 Paris attacks, the July Nice tragedy and the killing of a priest at French church.
There are some 2,500 mosques and prayer halls in France. Of those, around 120 are considered to be preaching radical Salafism, a strict Sunni interpretation of Islam.
You can share this story on social media: