French President Hollande says he will not seek 2nd presidential term
French President Francois Hollande has declared in a statement that he will not seek a second term in office in the upcoming election in 2017, becoming the first head of state not to stand for reelection in modern French history.
"I am aware today of the risk that going down a route that would not gather sufficient support would entail, so I have decided not to be a candidate in the presidential election," Hollande said in a televised address on Thursday.
"In the coming months, my only duty will be to continue leading the state with the mandate… you elected me [for] in 2012," he added.
Dans les mois qui viennent mon seul devoir sera de continuer à diriger l'État, mandat pour lequel vous m'avez élu en 2012

— François Hollande (@fhollande) December 1, 2016
During his speech at the Elysee Palace, Hollande referred to the promises and commitments he made during his election campaign. He acknowledged though that mistakes have been made and some of them, including the plans to revoke the citizenship of dual nationalist terrorists, only caused a "divide" in the nation.
Ce soir, le Président de la République admet, avec lucidité, que son échec patent lui interdit d'aller plus loin. #DirectPR

— François Fillon (@FrancoisFillon) December 1, 2016
Hollande is the most unpopular French President so far, with polls saying he would have not stood a chance against his rivals Francois Fillon, of the right-wing Les Republicains party, and Marine Le-Pen, of the far-right Front Nationale (FN).
Reacting to Hollande's decision not to run for a second term, Fillon said that it underscored the failures of the president.
"Tonight, the president of the republic clearly admits that his failure forbids him to go further," Fillon wrote.
"This five-year term is ending in a political mess and the collapse of power," the Les Republicans party candidate added.
Read more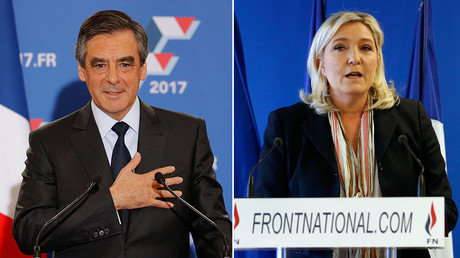 French Prime Minister Manuell Valls has cheered the announcement by the President.
"This is the decision of a statesman," he noted.
In 2012, Hollande, of the centrist Socialist party, was a popular choice to replace his conservative counterpart, Nicolas Sarkozy, and won the presidency. However, in the years to come his popularity took a massive nosedive, driven by high unemployment and failed economic growth, which was promised during Hollande's election campaign but not delivered.
The raising of taxes in 2012 also led to more criticism of Hollande, who had just taken office.
The 75 percent tax on the rich (later reduced to 50 percent) additionally brought together French business circles against him.
Starting with 2015 and going well into this year, Hollande's government also faced massive protests by farmers, venting their anger at falling prices for their products. More criticism of Hollande came in October after the release of a book titled, "A President Shouldn't Say That…" written by French journalists Gerard Davet and Fabrice Lhomme.
The piece, based on dozens of interviews with Hollande, included his thoughts on "the problem with Islam," and quotes where he slams the country's judiciary and says the national football team's players have "no values."
An Ipsos poll from October showed that 70 percent of the French population are "unsatisfied" with Hollande, while another 26 percent are "neither satisfied nor unsatisfied" – meaning just 4 percent of the population support the president.