Putin to deliver key annual address to Russian lawmakers, spokesman hints at 'different' speech
Russian President Vladimir Putin is to give his highly anticipated annual address to the country's Federal Assembly, the two chambers of the Russian parliament, on Thursday. The leader's spokesman, Dmitry Peskov, said the speech will be a "different" one.
In his annual address, the Russian president traditionally focuses on the most important domestic issues, yet foreign policy has also come up during the previous events.
Apart from the lawmakers the gathering is also attended by high representatives from the country's judiciary, the Public Chamber and the Audit Chamber as well as by Prime Minister Dmitry Medvedev, ministers and regional governors, presidents and leaders. It also attracts widespread attention from the local and international media with over 500 journalists attending last year, TASS reports.
Read more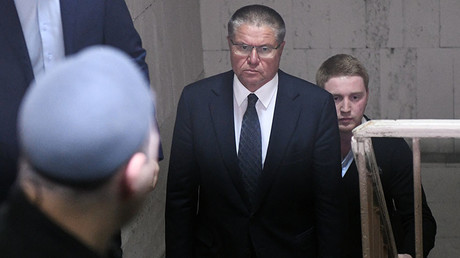 "Addresses by the president to the Federal Assembly are a traditional format, but no speech is like another, so, of course, this year it will be completely different in terms of content, yet keeping a Putin-style main core," Peskov told journalists in Moscow ahead of the event.
The president's spokesman left journalists and the public guessing as to what exactly Vladimir Putin will touch upon. That gave reasonable ground for various predictions, including by Russian MPs.
"I think that the president will pay serious attention to the issue of overcoming the [financial] crisis, the subject of the development of Russia's economy," the deputy chief of the parliamentary faction of the ruling United Russia party, Andrey Isaev, told RIA Novosti.
Key world challenges, such as the Syrian crisis and Moscow's relations with the West on the heels of the US presidential elections might also be a theme of Putin's speech. "I think our position towards the US and the EU will also be voiced. Perhaps we will also hear comments and suggestions for constructive cooperation with Western partners," said Vladimir Dzhabarov, first deputy chief of the Russian Federal Council's Foreign Affairs Committee.
The annual presidential address will be the 23rd such event in Russia's modern history and the 13th speech delivered by Vladimir Putin. According to the Russian constitution, the country's leader is obliged to inform the Federal Assembly once a year about the current state of the country. The event will start at 09:00 GMT on December 1, and you can watch it in full live on RT