US, S. Korea carry out joint exercises amid new round of N. Korea sanctions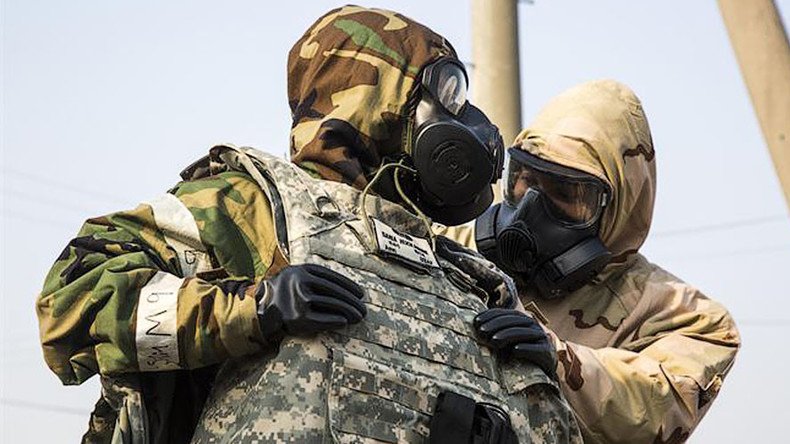 US and South Korean forces have begun large-scale air defense drills, Seoul officials confirmed on Wednesday, as concern over North Korea's nuclear and missile ambitions grows.
These latest bilateral exercises, known as 'Vigilant Ace 17', will focus on building joint military capabilities as well as practice hitting enemy targets such as radar installations, mobile missile launchers, leadership hideouts and other high-value targets.
A wide range of aircraft will be deployed in the exercises, including F-15K and KF-16 fighter jets, the Boeing 737 early warning and control aircraft, the Boeing EA-18G Growler, the F/A-18D Hornet, and the C-130 Hercules.
"Vigilant Ace is part of a continuous exercise program designed to enhance the readiness of US and ROK [Republic of Korea] forces," a Pacific Air Forces spokesman told Air Force Magazine.
The Vigilant Ace exercises, which started 15 November, involve over 16,000 troops from both South Korea and the United States, including a detachment from the United States Marine Corps (USMC) and 450 US troops stationed in Japan.
In addition to the air force drills, US and Korean soldiers at Osan Air Base have taken part in exercises designed to prepare them for fighting in hazardous environments, including dealing with chemical, biological and radioactive contamination as well as harsh climates.
"Vigilant Ace is going to be conducted during the coldest season Osan Air Force Base will have all year," said Captain Brock Money in a statement posted on the USMC website. "The Marines will continue to always keep pushing and finish any mission."
Officials have stressed that the Vigilant Ace exercises, which are due to finish on December 5, are annual and unrelated to the geopolitical situation on the peninsula. However, they come in the midst of renewed tension in the region. North Korea claims to have successfully carried out two nuclear tests this year as well as 20 missile launches, a development which has alarmed some of its neighbors. On November 23, historic rivals South Korea and Japan signed an intelligence-sharing agreement to share information on Pyongyang's missile and nuclear activities.
The UN Security Council imposed new sanctions on North Korea on Wednesday, targeting the isolated Asian country's coal exports. The Security Council, including its five permanent members – Russia, China, Britain, France and the US – voted unanimously in favor of the resolution, which caps North Korean coal exports at $400.9 million or 7.5 million metric tons annually, whichever is lower, starting from January 1. Coal is one of the few sources of hard currency for the cash-strapped state. The resolution also bans exports of copper, nickel, silver, zinc and statues.
You can share this story on social media: