Pilot dies after Canadian CF-18 fighter jet crashes in Alberta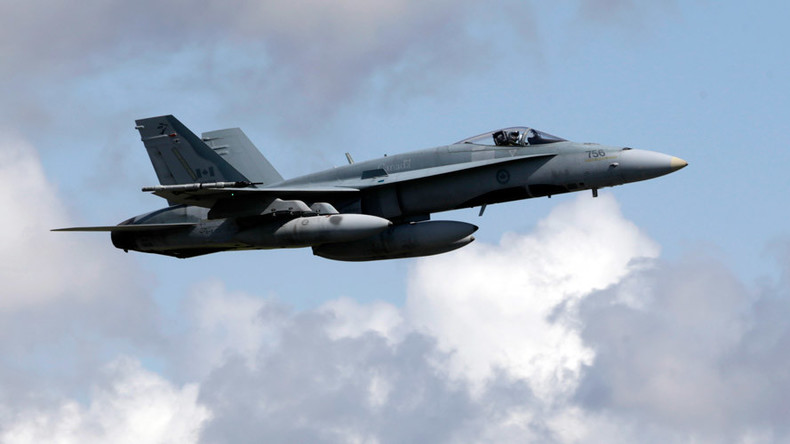 A Royal Canadian Air Force pilot has been killed in a CF-18 fighter crash near an army facility in Cold Lake, northeast of Edmonton.
"At approximately 11:09 a.m. Cold Lake local time, a CF-188 [the official plane designation] Hornet from 4 Wing Cold Lake crashed inside the Cold Lake Air Weapons Range inside Saskatchewan, not far from the Primrose Lake Evaluation Range," Capt. Mat Strong, public affairs officer for 4 Wing Cold Lake, said in a statement.
#RCAF helicopter crews dispatched to Cold Lake Training Area to conduct search for pilot following crash of CF-18

— Canadian Forces (@CanadianForces) November 28, 2016
The RCAF dispatched multiple helicopter crews to search for the missing pilot, but quickly discovered that he was dead. The air force has said that his name "will not be released until next of kin are notified."
Introduced in the 1980s, the McDonnell Douglas CF-18 Hornet is the backbone of the Royal Canadian Air Force, with 73 operational planes, prior to the crash. The last crash involving the model also occurred out of Cold Lake in 2010, one of two locations where they are based, but the pilot was able to eject safely in time.
You can share this story on social media: