Russia, Armenia inch closer in collective defense with upgraded joint task force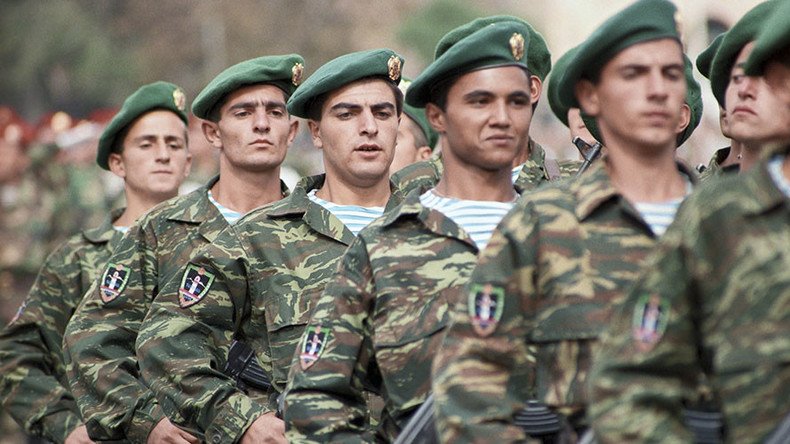 Armenia and Russia are set to sign a treaty on a joint task force, which would give legal grounds for Russia to use its military to protect Armenia from foreign aggression. Armenia is among the few nations hosting Russian troops on its territory.
The new Joint Task Force (JTF) agreement set to be signed this later week between Moscow and Yerevan upgrades an existing military cooperation mechanism, going into far greater detail about how troops would be used in case of a hypothetical attack. For instance, it marks the Russian military base in Armenia as a key component for the JTF deployment, gives Russian command and communication systems a priority in the force's operation, and states that the JTF commander, who remains in the Armenian chain-of-command during peacetime, may become subordinate to the commander of Russia's Southern Military District in wartime.
"If Armenia is attacked, the Russian military base in Gyumri would be involved in our defense, but this requires legal grounds. This international agreement will provide such grounds," Armenian Defense Minister Vigen Sarkisyan told Armenian media.
Sarkisyan's comment came ahead of a visit to Russia this week, during which he and his Russian counterpart Sergey Shoigu are to sign the new agreement. It will be his first foreign trip since his appointment in October.
The Gyumri base is one of a handful of Russian military faculties on foreign soil and is a legacy of the Soviet Union. Armenia is to host it until at least 2044, according to the standing agreement. The base is home to about 5,000 Russian troops as well as air defense systems, Mig-29 fighter jets and Mi-24 helicopter gunships.
Russia and Armenia also joined their air defense systems in December 2015.
Armenia, a predominantly-Christian country, is locked in a long-time conflict with its neighbor Azerbaijan, which has mostly Muslim population and has close cultural and political ties with NATO member Turkey. The Turkish-Armenian border is also closed. Yerevan and Baku have a conflict dispute over the region of Nagorno-Karabakh, which seceded from Azerbaijan in a bloody war in the early 1990s and declared independence. Armenia supports the self-proclaimed republic, including militarily.
In April, the frozen conflict flared into violence as Azeri troops raided Nagorno-Karabakh, claiming to be responding to attacks. The hostilities quickly escalated, with tanks, strike helicopters and artillery used by both sides.
You can share this story on social media: