Syrian govt. forces recapture 5 blocks, 2,000 buildings in east Aleppo – Reconciliation Center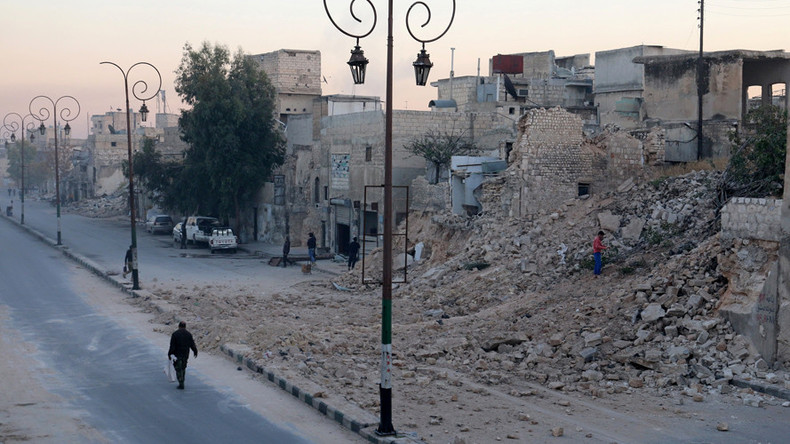 In just two days, the Syrian Army liberated five blocks – 2,000 buildings – in rebel-held eastern Aleppo, the Russian Center for Reconciliation in Syria reported. Over 900 civilians, including 119 children, have escaped in the last 24 hours.
"Only in the last 24 hours, 903 civilians, including 119 children, have left the militant-held area of Jabal Badro. Eight militants have ended resistance and left the eastern part of the city using the corridors provided by the Russian center for reconciliation and by the Syrian authorities," a statement by the Reconciliation Center said.
Read more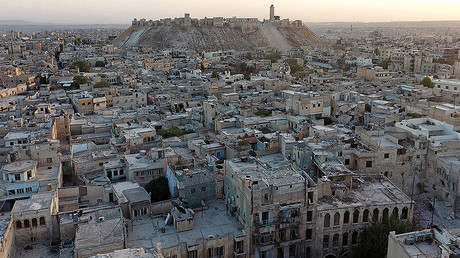 On Sunday, Syria's SANA news agency reported, citing a military source, that the Syrian Army established full control over the Jabal Badro neighborhood in Aleppo.
On Saturday, it also reported that government forces captured the Masaken Hanano neighbourhood and the surrounding area.
The Syrian Army is now conducting a large-scale clearance operation in the Masaken Hanano district, where terrorists from Al-Nusra Front and other radical groups mined buildings and roads to prevent civilians from fleeing the area through humanitarian corridors established by government forces.
At the same time, about 1,500 civilians, mostly women and children, managed to flee from the eastern Aleppo districts controlled by militants to the government-held areas, through the newly-recaptured Masaken Hanano district, SANA news agency reports.
Meanwhile, militants continue to shell government-held western Aleppo. At least three people were killed and 15 more injured in one of the latest shelling attacks on al-Midan neighborhood on Saturday, SANA reports, citing a source at Aleppo Police Command.
Read more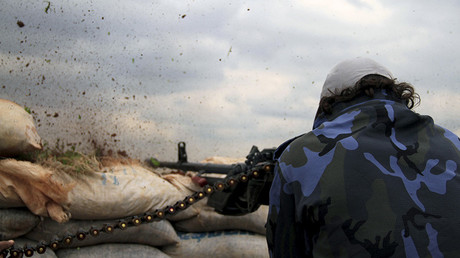 The Reconciliation Center has organized humanitarian aid delivery to Aleppo's recaptured districts. "Peaceful life resumes in the area, the locals [now make up] the authorities, provide security and order," the statement says.
Some militants who control eastern Aleppo have expressed their desire to leave the city, while the more radical groups prevent them from doing so, the Center said.
"Residents of three neighborhoods made the militants, who controlled the areas for at least four years, flee those districts."
On Saturday, the Russian Defense Ministry reported that three aid deliveries to Aleppo residents were carried out in the course of a day, ranging from one to two tons.
Syrian government forces started an operation aimed at recapturing the eastern part of Aleppo from militants twelve days ago.
Meanwhile, the number of Syrian settlements joining the ceasefire has risen to 986, as eight more villages joined the truce, the Russian Center for Reconciliation said in a statement on Saturday, adding that peace negotiations between government forces and leaders of armed opposition groups in Damascus, Aleppo, and other provinces continue.