South Korea develops electromagnetic weapon to use against North's drones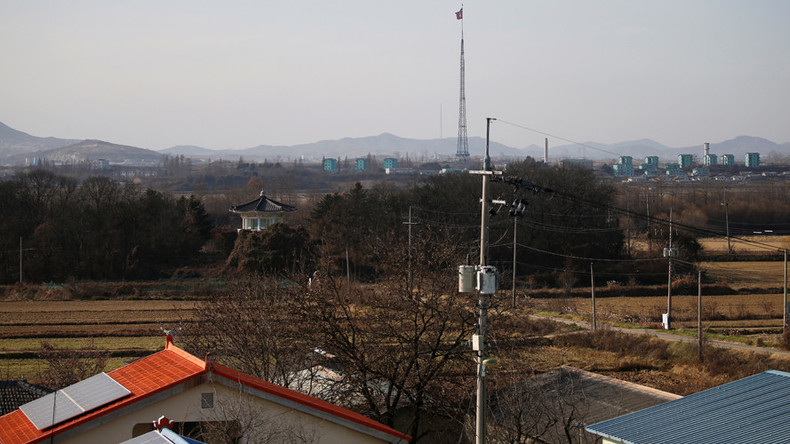 South Korea will soon put to use a powerful weapon in the fight against North Korean drones – the electromagnetic pulse (EMP), its military reported.
The directional, high-powered EMP generator has already been developed, according to Yonhap news agency.
It was presented last week at a conference hosted by the Korea Institute of Military Science and Technology, and developed by the Agency for Defense Development (ADD). It is now up to Seoul to figure out how to adjust it for use against Pyongyang's UAVs.
An electromagnetic pulse sends out a wave that disables all electrical equipment it targets.
The move toward EMPs is necessitated by the evolution of outside threats, with North Korean drones a particular cause for concern in Seoul. Pyongyang's UAVs have crossed the demarcation line five times this August, with Seoul powerless to stop them.
The ADD says it is also working on alternative ways of targeting the North's drones. Together with the national defense industry, it is said to be developing a GPS jamming device, as well as miniature rockets intended for UAVs, Yonhap reports.
Last October, Russia developed a smartwatch that can function under any conditions, including the aftermath of a nuclear blast.The US is also treating EMP as a matter of national security. In 2015, the director of a bipartisan congressional commission called the EMP Task Force, Peter Pry, explained the implications: if a blackout caused by an EMP were to last months or years, "nine out of ten Americans could die from starvation, disease and societal collapse." A year earlier, billionaire hedge fund manager Paul Singer called EMPs "the most significant threat" to American security.