Death toll from freak 'thunderstorm asthma' rises in Australia, up to 8,500 people hospitalized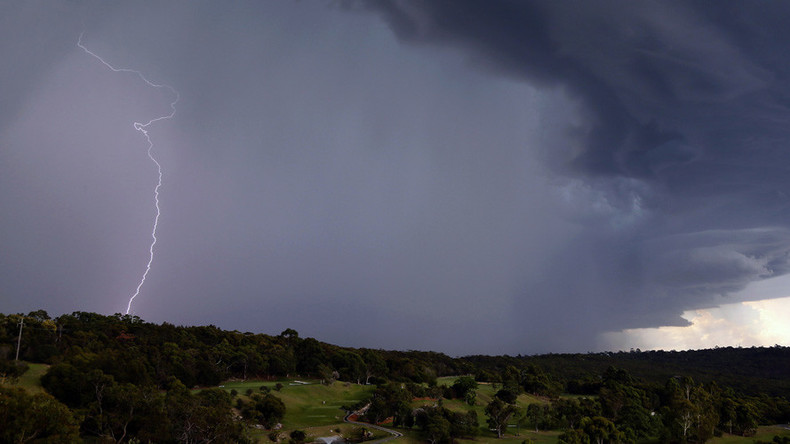 A sixth person has recently died from asthma complications allegedly linked to a rare weather phenomenon, as a thunderstorm coincided with a high pollen count in Australia, officials said. Up to 8,500 people have been affected by 'thunderstorm asthma.'
A thunderstorm in Melbourne, the second most populous city in Australia, has been causing widespread respiratory issues among asthma and hay fever sufferers since Monday.
The phenomenon dubbed 'thunderstorm asthma' takes place when rye grass pollen absorbs moisture, breaks into small pieces and penetrates deep into people's airways, affecting their health.
"There have now been six deaths that may have occurred as a result of conditions relating to the thunderstorm asthma events on Monday," the health department spokesman of the State of Victoria said on Sunday.
According to the spokesman, "five patients are continuing to receive specialist ICU [intensive care unit] care in hospitals in Melbourne, with three still in a critical condition."
"This was a tragic and unforeseen event and hospitals are continuing to treat 12 people for a variety of respiratory and other related conditions, in addition to those in ICU care," the spokesman said.
In all, 8,500 patients were treated on Monday and Tuesday in Melbourne, a city of 4.5 million residents, according to officials.
The demand for ambulances was so high that "it was like having 150 bombs going off right across a particular part of metropolitan Melbourne," State of Victoria Health Minister Jill Hennessy said on Thursday.
"It was really tight, like someone pressing on my lungs," Ateev Dang, one of those affected by 'thunderstorm asthma' told the Australian newspaper. "My limbs couldn't move."
'Thunderstorm asthma' has not only been recorded in Australia, but in the US, Canada, the UK, and Italy.

The majority of incidents, however, have so far taken place in Melbourne.
According to Mick Logan from the Bureau of Meteorology, there is nothing unique about these storms.
"Melbourne does get storms but there are other parts of Australia, particularly tropical, that experience more thunderstorms," the meteorologist said.
Asthma claimed the lives of over 400 Australians in 2014, National Asthma Council chair Dr. Jonathan Burdon said, adding that some adults who thought they had outgrown asthma may have been affected by the Monday storm again.
"I suspect Monday night some of those people may have been in this group," he said.
You can share this story on social media: