Russian military ship first to help out Ukrainian vessel in distress (VIDEO)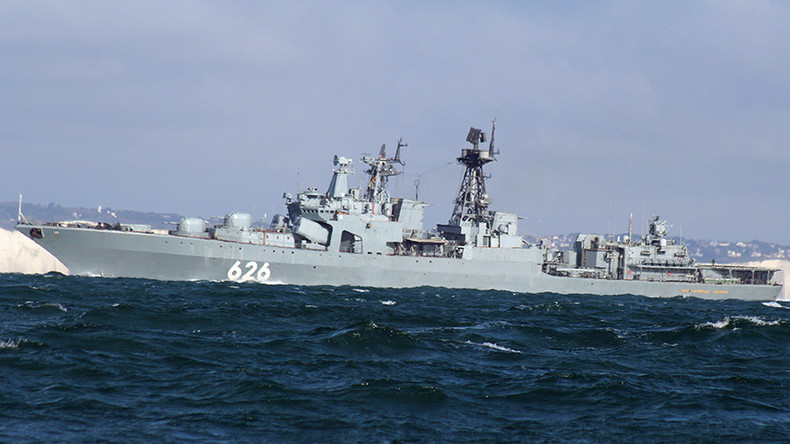 The Russian antisubmarine ship 'Vice-Admiral Kulakov' was the first to help out a Ukrainian ship in distress in a part of the Mediterranean with "intensive naval traffic," the Russian Ministry of Defense has said.
Ukrainian fishing vessel No. 097 had been drifting in the waters for two days, and help came from the Russians on Thursday.
"The military vessel of the Russian naval fleet was the first to respond to a distress call from the Ukrainian sailors who had been drifting for two days in an area of intensive naval traffic," the ministry told TASS, adding that "the crew of the Ukrainian vessel thanked the Russian officers for their help."
There were seven Ukrainian citizens on board, and two of them were injured. The captain asked the Russian crew to tow the Ukrainian ship to get help. One of the Ukrainian crew members was provided with medical help on board the Russian ship.
The Vice-Admiral Kulakov towed the Ukrainian vessel to rescue service ships near the island of Gavdos near Crete, where rescuers tended to the fishing ship.
The operation was complicated by four-point sea disturbance, squalls, as well as a thunderstorm.