Disneyland Paris among landmarks considered for December 1 terror attacks – police sources
Disneyland Paris and a Christmas market at the Champs Elysées were among the potential targets of attacks planned for December 1 by a terrorist cell arrested over the weekend, police sources told French media.
Seven men from Marseille and Strasbourg were detained following an eight-month investigation into the cell by authorities, but two were later released.
Read more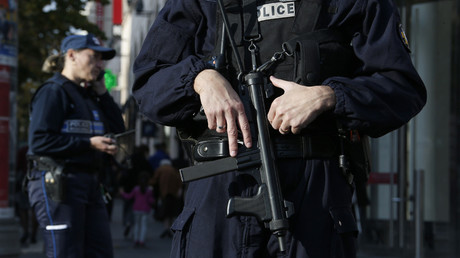 A source, close to the investigation, told AFP that according to one suspect, attacks were planned for December 1 and were supposed to hit the headquarters of the DGSI, France's intelligence service, in Levallois, as well as the headquarters of the Judicial Police of Paris. In response to their findings, the authorities have stepped-up security around the sites.
The source also said the suspects made searches for twenty other possible targets, including places of worship, a Christmas market at the Champs Elysées, various bars and cafes, a Metro station and the Disneyland Paris theme park.
As per emergency protocol, the detention of the men has been extended to six days, which is permissible in case of an immediate threat of attack or if international cooperation requires it. The suspects, aged between 29 and 46 years old, are of French, Moroccan and Afghan origin, and one is allegedly a resident of Portugal. Another works at a nursery school in Strasbourg. During the weekend raids, authorities found a number of weapons including two handguns, an automatic pistol, a submachine gun and jihadist propaganda.
Read more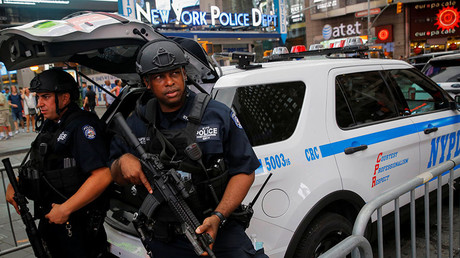 Two of the suspects are believed to have visited Syria last year, under the guise of going to Cyprus. The terrorist plot was believed to have been coordinated by a 'handler' in Syria, and at least one of the suspects was found with a letter of allegiance to the Islamic State (IS, formerly ISIS/ISIL).
A relative of one of the alleged terrorists insisted the authorities have the wrong man.
"The investigators are on a wrong track, they will see that at the end of this story there will be nothing at all," the relative told BFM TV. "How you want to be a terrorist if you drink alcohol, you smoke sh*t, you go out to bars and drink with girls? We cannot be radicalized in 24 hours or 48 hours or within one month in two months. It is anti-Daesh [Arabic pejorative term for IS]."
"France is our country," the relative added.
France is currently under a state of emergency after a series of high-profile terrorist attacks. In November 2015 gunmen attacked several bars and the Bataclan theatre in Paris, killing 130, while in July a solitary extremist drove a truck through a crowd in the southern city of Nice, killing 86.