Israel said Iran sent arms to Hezbollah in suitcases aboard commercial flights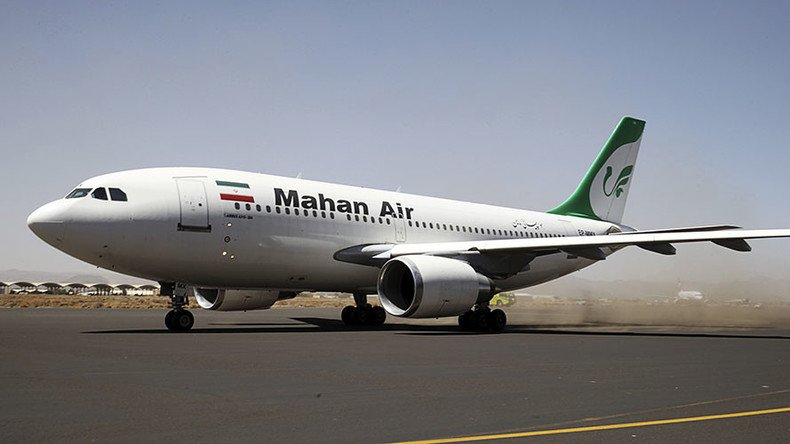 Israel said that the special forces unit of Iran's Revolutionary Guards supplied Hezbollah with weapons using civilian commercial flights to Lebanon.
In a letter to the UN Security Council, Israel's Ambassador Danny Danon said that his country acquired "new evidence" implicating Iran in "using civilian flights to Lebanon to send arms and ammunition to Hezbollah."
READ MORE: Israel launched Syria strikes to prevent Hezbollah from obtaining weapons – Netanyahu
The diplomat said that Quds Force, a special forces unit of Iran's Revolutionary Guards, was responsible for their extraterritorial operations for "using airlines such as Mahan Air to supply Hezbollah with the capacity to enhance its missile arsenal."
"The arms and related materials are packed in suitcases by the Quds Force in Iran and transferred directly to Hezbollah operatives," the ambassador added, as quoted by the Times of Israel.
Danon believes that such operations are "in blatant violation of numerous Security Council resolutions," and he called on the Security Council to condemn Iran and Hezbollah for the violations.
Neither Iran's mission to the United Nations nor Mahar Air have issued a comment on the accusations after being approached by Reuters.
In July, Danon said that Hezbollah had about 120,000 missiles, compared to about 7,000 in 2006, which include surface-to-sea missiles, anti-aircraft missiles, and modern anti-tank missiles.
Tel Aviv last fought a war with Hezbollah in 2006. The conflict included rocket strikes inside Israel and an Israeli air and ground offensive in Lebanon. Israeli leaders have stated that since then, Hezbollah has built up and improved its range of rocket arsenal which could strike deep inside Israel.
You can share this story on social media: