Asylum seeker crime spikes in Austria, official statistics show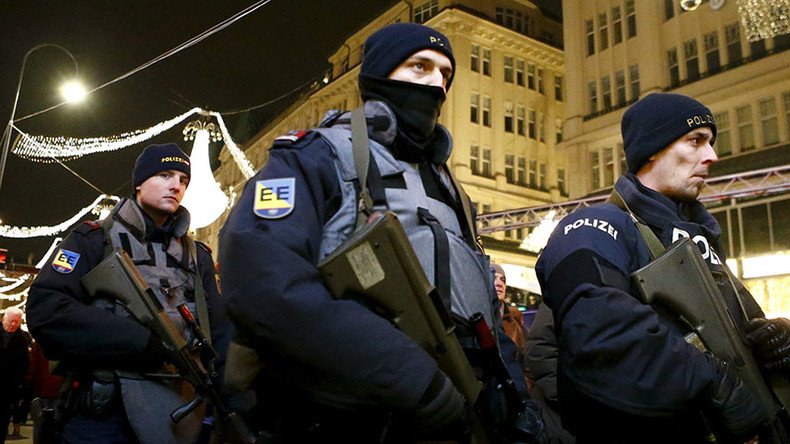 There has been a steep jump in the number of criminal incidents involving asylum seekers over the past few years, according to preliminary data from the Austrian interior ministry.
The figures vary by nationality. According to the statistics, released by the Federal Ministry of the Interior after a request from Rupert Doppler of the right-wing FPO party, Syrians are relatively unlikely to come into contact with law enforcement, while Afghans, Nigerians and Moroccans are far more likely.

Nigerians, who make up the highest number of foreign citizens arrested on drugs charges in Vienna, were charged with 1,280 offenses between January and August compared to 1,168 the previous year. The sharpest rise was among Afghans, who were accused of 960 crimes in Vienna in the same period compared to a total of 730 in 2015, and only 126 back in 2010.
The Austrian capital saw the highest number of offenses for these nationalities, although other countries and regions were listed as well.
These figures come in the midst of an ongoing controversy about crime caused by asylum seekers in Europe. Interior ministry spokesman Karl-Heinz Grundbock said that the government was looking into ways of more efficiently deporting asylum seekers who break the law.
"If an asylum seeker is convicted under criminal law, this can lead to them losing their asylum status or being denied asylum," he said, as quoted by the Kurier. "The ministry is also looking to speed up the process of deportation for such cases."
The majority of offenses asylum seekers were accused of last year were property crimes (42,010 cases), followed by those causing bodily harm (23,951).It should be noted that the numbers are raw data so far, with complete statistics set to be released in early 2017, after some quality control.
In addition, the number asylum seekers entering Austria has grown dramatically, particularly over the last year, and the rise in complaints might not correspond with an actual rise in the crime rate. Between August 2015-2016, the number of Afghans and Nigerians living in the capital has more than doubled.
"Just because the number of criminal charges has risen, this doesn't automatically mean that asylum seekers are committing more crimes," immigration expert Christoph Riedl from the evangelical charity Diakonie told the Kurier.
"These are figures for criminal complaints and not per capita statistics."
He added that an increase in police patrols means the number of recorded cases has gone up, and that many of the complaints were for relatively minor crimes such as passport offenses."Many refugees from Afghanistan have little choice about traveling with fake documents," said Riedl.
"In order to interpret these figures properly, we need to look at the statistics for the number of convictions."
Russians were also noted in the crime statistics, being charged with 335 offenses in Vienna in the January-August period. In February authorities released alleged mob boss Aslan Gagiev on bail, who is wanted for a number of contract killings in Russia. An appeals court cited concerns about Gagiev's human rights in the event that he is extradited back home.
You can share this story on social media: