Gay marriage opponents helped ex-PM Fillon win French presidential primaries – senator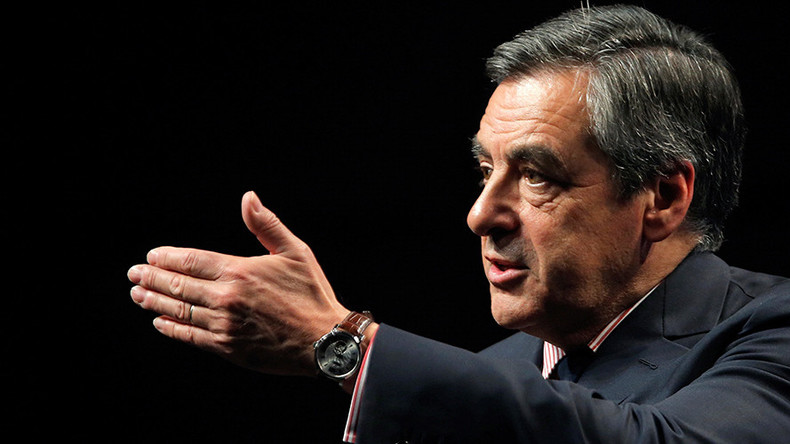 Former French Prime Minister Francois Fillon won the first round of presidential primaries with 44 percent of the vote, because of those opposed to the 'Marriage for All' law legalizing gay marriage, Senator Yves Pozzo di Borgo told Sputnik.
"Fillon… greatly benefited from the current protest against 'Marriage for All'. More than 2 million people do not support Marriage for All. Fillon was strongly against the law. These 2 million of people chose Fillon as a candidate. Their ballots played an important role as some 4 million of the French voted on the conservative primaries on Sunday," Pozzo di Borgo said.
In mid-October, some 24,000 protesters gathered in Paris to voice their opposition to the Marriage for All legislation allowing gay marriage in France since 2013.
The protest took place in the framework of the 'Manif pour tous' [Demo for all] campaign, which staged massive demonstrations three years ago, before and after the law legalizing gay marriage was adopted.
At that time, the movement lost its momentum, but now its leaders suggest that the government of President Francois Hollande "destabilized families," and that the movement now has "a bright future," AFP quoted them as saying.
However, their views don't align with the French mindset in general: in August, an Ifop poll for the Association of Homosexual Families (ADFH) discovered that 65 percent of the French were against repealing the 2013 law.
And the majority French citizens have supported gay marriage quite for some time: for instance, last year's polls (carried out by BVA and Eurobarometer) showed that from 67 to 71 percent of the respondents were in favor of gay marriage.
You can share this story on social media: