Tehran builds up navy with 3 new bases in Persian Gulf & Gulf of Oman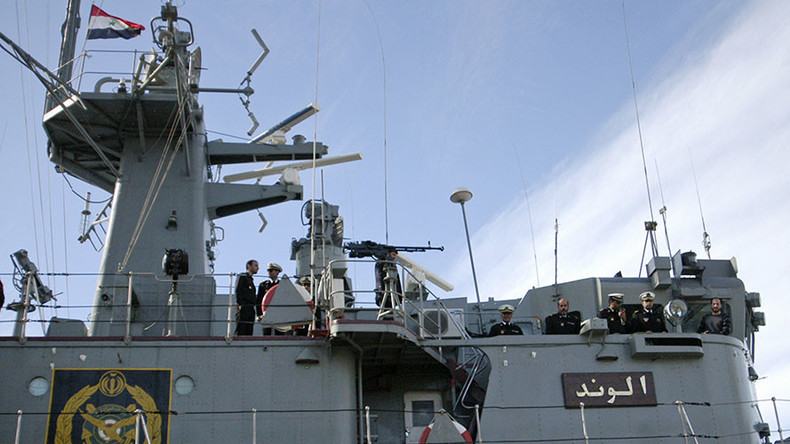 Iran is increasing its naval capabilities in the Persian Gulf and the Gulf of Oman, and has begun construction of three naval bases in the region to protect its trade and security.
"We are building two naval zones and three naval bases on Makran coasts, and this is in line with our policy of making a return to the sea," Rear Admiral Habibollah Sayyari said at a press conference in Tehran on Monday, as quoted by Tehran Times.
Developing naval capabilities on the Makran coast has been one of Iran's top priorities since 2014, when Supreme Leader Ayatollah Khamenei called for the country to secure the region.
Iran hopes the new naval initiatives will offer merchant vessels more security from pirates, especially after Somalis hijacked an Iranian cargo ship bound for Yemen in November 2008. So far this year, Iranian ships have provided safe passage to 3,844 trade ships and tankers threatened by pirates, Sayyari said.
The admiral also said that the naval bases will provide more security as tensions in the region with the US have been on the rise.
Currently, Iranian vessels cover an area of 2,100,000 m2, according to Sayyari, with more than 44 flotillas of warships operating in the Gulf of Oman, the Caspian Sea, and the Indian Ocean.
The Iranian Navy will continue beefing up its operational capability by upgrading its existing fleet, and through the introduction of indigenous vessels and equipment, the admiral added.
"We need no foreign help to provide us with our equipment, and are a power in the fields of torpedoes and missiles now," Sayyari said, adding that the navy will soon be equipped with surface-to-surface missiles, sea-based drones, and Low Probability of Intercept radars.
The construction announcement on Monday follows a number of tense encounters between the US and Iranian navies in the region. In the latest reported incident in September, seven Iranian fast-attack boats had an "unsafe encounter" with the USS Firebolt. There have been 31 encounters involving Iranian and US vessels in the Persian Gulf so far this year, up from 23 last year.
Bilateral encounters in the region intensified after Iran detained 10 US sailors earlier this year as they entered Iranian waters near the Farsi Islands on two military boats. The US claimed the incident was due to mechanical failure, with Iran later releasing all of the US servicemen.
You can share this story on social media: