'Russia is not our enemy' – NATO Navy Commander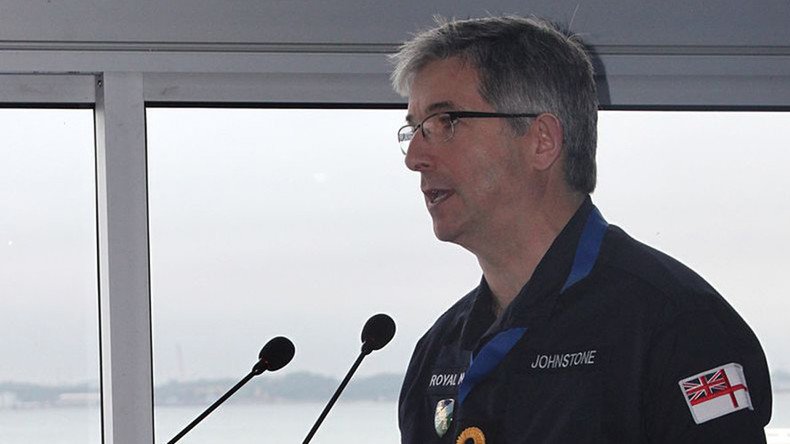 NATO does not see Russia as its enemy but is, rather, trying to "understand" Moscow's motives and protect its own interests at the same time, the alliance's Navy Commander, Vice Admiral Clive Johnstone, said at a NATO parliamentary assembly in Istanbul.
"Russia can develop and deploy its fleet to any areas, but NATO does not intend to stop it. Russia is not our enemy and we have no desire to get involved in a new Cold War," Johnstone said, as cited by the Turkish Anadolu news agency.
"NATO is trying to understand Russia, and not to hurt its own interests at the same time," he added, stressing that "some Baltic States, which are the NATO members, are meticulous about their territorial waters."
However, the vice admiral went on to accuse Russia of "escalating tensions instead of controlling the situation," even going so far as to say that Russia is apparently trying to create a new world order.
Meanwhile, Moscow had offered to host a meeting of military experts that would have been dedicated to the issue of security in the Baltic region, but the proposal was rejected by the alliance, Russia's envoy to NATO, Aleksandr Grushko, said, while noting that the number of flights made by NATO's military aircraft in the region exceeds that made by Russia's by many times.
Meanwhile, the Lithuanian Defense Ministry released a report complaining that NATO fighter jets had shadowed Russian military aircraft twice in just the last week, although, in both cases, the Russian planes had been in international airspace.
Both flights were conducted in strict accordance with the international rules of airspace management, Russia's Defense Ministry said, as reported by TASS. Deputy Defense Minister Anatoly Antonov also said that Russia is ready to hold consultations with the Baltic States, Scandinavian countries, and Poland to ease the situation in the Baltic region.
In the meantime, Russia's NATO envoy said that Moscow has repeatedly reached out to NATO in an attempt to lower tensions in the Baltics, noting that the alliance's activities in the region, particularly near Russia's borders, only undermine security in the region.
The statements come as eleven NATO countries are taking part in military drills in Lithuania, the largest Baltic nation. This year's annual Iron Sword exercises, the largest to be held so far, involve almost 4,000 troops from the US, the UK, Germany, Canada, Poland, Romania, Slovenia, Luxemburg, and the three Baltic states.
NATO is intensifying its activities in Eastern Europe under the pretense of countering what it calls "Russian aggression." Moscow has repeatedly denied that it poses a threat to NATO countries, asserting that the military alliance's members are simply using the notion of an "aggressive Russia" to justify increasing their defense budgets.
'NATO creates enemy image to instill obedience in its members' – Putin
Meanwhile, in an interview with Academy Award winner Oliver Stone for his documentary Ukraine on Fire, Russian President Vladimir Putin said that NATO is apparently creating the image of Russia as an enemy to maintain discipline within its ranks.
"I do not always understand the logic of our [NATO] partners," he said, adding that he "gets the impression that [NATO] needs to keep [its members] on a leash and maintain discipline within the so-called 'Atlantist camp.'"
"That is why it needs an enemy from without," he told Stone, saying that Iran does not adequately fit the bill for that role.
The president then went on to explain what responses Russia could take to counter NATO's eastward expansion and encroachment on its borders.
"We are concerned with NATO's decision-making pattern. I know that … when a country becomes a NATO member it cannot resist the pressure from the leading member, i.e. the US. Everything can then be deployed to the territory of this [new NATO member] – it can be missile defense systems, new NATO bases or new missile strike systems," Putin explained.
"In response, we have to take countermeasures – and that means aiming our missile systems at those military objects that pose a threat to us," the president said, adding that this only raises tensions.
"We see that the world has changed and it is impossible just to keep the situation 'frozen' at the level of the Cold War. We need to face the future," Putin stressed.
You can share this story on social media: