Japan deploys combat-authorized troops overseas for first time since WW2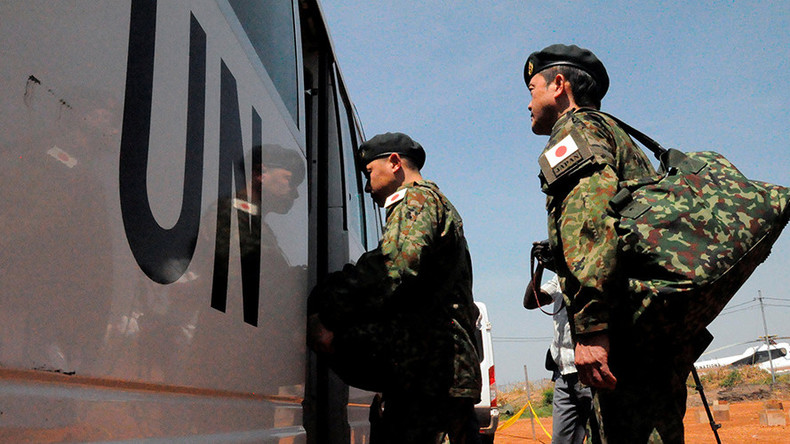 Japan has sent troops to South Sudan for a peacekeeping mission authorized under the government's new powers that distanced the country from its post-World War Two pacifist stance.
Tokyo sent 350 soldiers to the impoverished African nation to help the UN peacekeeping operation there. Roughly half of them arrived in the capital of Juba on Monday, while the rest are expected on December 15, Reuters reported.
The Japanese troops will be allowed to respond with force to emergency calls by UN staff and aid workers as well as guard UN facilities from militant attacks.
Read more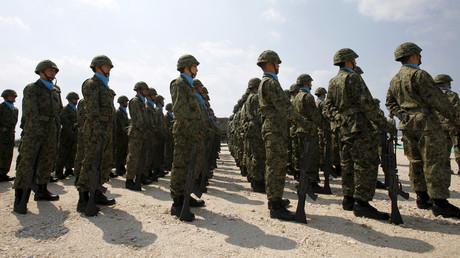 South Sudan seceded from Sudan in 2011, in a move it was hoped would curb ethnic violence in the oil-rich land. Two years later, clashes there resumed after President Salva Kiir sacked his longtime political rival Riek Machar from the post of vice president.
The potential for the Japanese military to take part in hostilities in a foreign land has been criticized by some in Japan. After its defeat in World War Two, the country took a pacifist constitution, disbanding the standing army and relying on the occupying US forces for national defense.
The Japanese military was recreated in the 1950s in the form of the Japan Self-Defense Force. The JSDF has no mandate to take action outside of defending the country from foreign aggression.
Prime Minster Shinzo Abe has been pushing for a greater role for the military, sparking concerns among pacifists over the abandonment of Article 9 of the Japanese constitution. In 2014 Japan included collective self-defense in the scope of the JSDF's mandate, allowing the military overseas deployment in protection of an ally.
Japan has also been increasingly active in peacekeeping missions.