Gunmaker Kalashnikov reveals plans for unmanned drone-carrier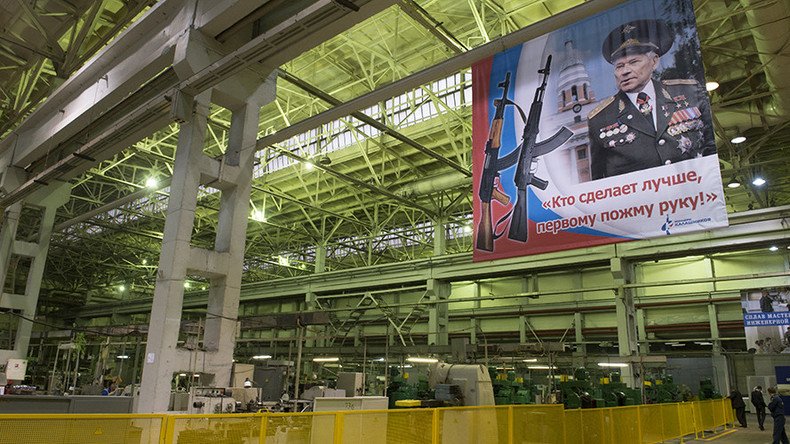 Kalashnikov, the famous Russian weapons manufacturer, has unveiled its plans for an unmanned vessel capable of carrying several tactical aerial drones, Izvestia reported.
The autonomous vehicle, dubbed "Triton," is being developed by Kalashnikov subsidiary ZALA Aero, and will take the shape of a catamaran. While the exact dimensions of the craft are unknown, it will be able to conduct air, surface and underwater reconnaissance with the help of two other drones it will carry onboard, the ZALA 421-08 and the ZALA 421-21 quadcopter.
"We are actively developing competence in the field of unmanned vehicles," Kalashnikov CEO Aleksey Krivoruchko told Izvestia."Our goal is to integrate them into the [existing] system so that all the different parts may interact with one another. The idea of an unmanned vessel is that it will be able to patrol the coastline and take part in search-and-rescue operations fully autonomously."
This project by Kalashnikov is said to be part of a program approved by the Defense Ministry aptly named "The Creation of Promising Military Robotics by 2025."
The Triton will also be equipped with an impressive array of cameras, sonar and radio detection systems, enabling it to detect enemy frogmen or vehicles, as well as a PKT 7.62 mm machine gun. With its dual marine diesel engines, it will have a range of 750 nautical miles, with an extra 30 kilometers added by the two UAVs (Unmanned Aerial Vehicles).
READ MORE: US Army will have more combat robots than human soldiers by 2025 – former British spy

The news comes months after the Pentagon revealed its own nautical drone in April – the Sea Hunter, also known as the Anti-Submarine Warfare Continuous Trail Unmanned Vessel or ACTUV. The 132-foot-long craft, developed by the Pentagon's Defense Advanced Research Projects Agency (DARPA), is capable of patrolling vast swathes of sea completely autonomously and with a price tag of only $20 million, it is considerably less expensive than its manned counterparts.
The Kalashnikov Group, best-known for the famous assault rifle invented by Mikhail Kalashnikov, was formed in 2013 through the merger of two gun makers, Izhmash and Izhevsk Mechanical Plant. It is one of the foremost arms manufacturers in Russia.
You can share this story on social media: