Europe could die, French PM Manuel Valls warns in Berlin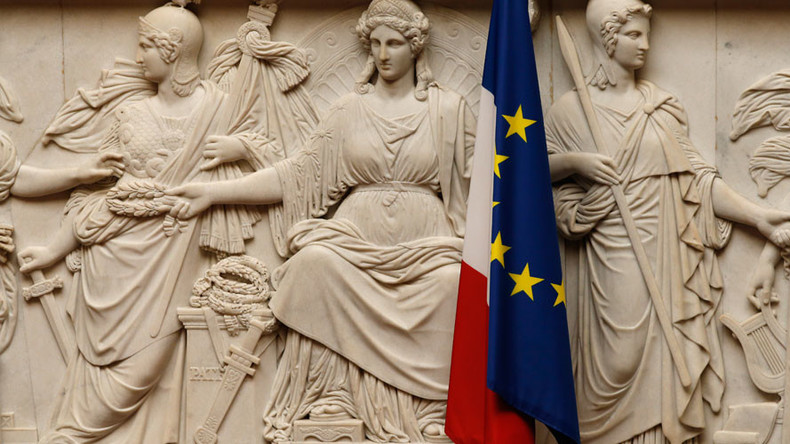 Europe is at risk of collapse, French Prime Minister Manuel Valls has stated during a trip to Berlin, warning that "Europe could die."
Speaking at an event organized by the Sueddeutsche Zeitung newspaper during an economic forum, Valls spoke abundantly about Europe, but also of the political situation in France. Asked if, after the victory of Donald Trump in the United States, Marine Le Pen could win the next presidential in France, the PM replied "It is possible."
READ MORE: Le Pen says her joining forces with Putin & Trump as France's leader would be 'good for world peace'
"There is a danger," he added, urging "to hear the anger of the people," Le Parisien reported.
Valls also warned that "Europe could die," stressing the need for France to continue its reforms and calling on Germany to "invest more" to boost growth in Europe.
"A policy of growth cannot be reduced to reducing wage costs and public deficits," AFP reported.
Valls called on Europe to stop being naive in the area of international trade and immigration, and to say more clearly "who can and cannot enter and stay" in the continent.
Earlier this month, political newcomer Donald Trump shocked the world by upsetting heavily favored Hillary Clinton to become the 45th President of the United States. Many considered his victory to be the latest post-Brexit call for both the US and Europe to reconsider their policies at home and abroad.
Read more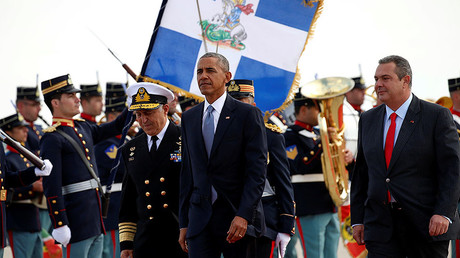 During the election campaign, Trump called on Europe to do more to provide for its own security and repeatedly stressed that, if he became president, he would be reluctant to help NATO allies that failed to foot their share of the bill for running the military alliance. However, after meeting with the president-elect, outgoing President Barack Obama declared with confidence that Trump was committed to NATO and Europe.
Roderich Kiesewetter, a senior member of Chancellor Angela Merkel's CDU party and the foreign policy spokesman for the conservative bloc in the German parliament, said he is unconvinced, however.
"That's all fine and good, but we have to measure Trump by his actions," Kiesewetter told Reuters. "Europe must start planning for its own security in case the Americans sharply raise the cost of defending the continent, or if they decide to leave completely," the spokesman added.
Barack Obama is currently in Europe to ease fears that have arisen concerning Trump's victory and his stand on a number of key issues, including security and NATO,
The outgoing leader, who is on his last trip to Europe as US president, had a private dinner with German Chancellor Angela Merkel in Berlin, Deutsche Welle reported on Thursday. Obama, Merkel, and other European leaders will hold talks in the German capital on Friday to discuss Syria and possibly imposing new sanctions on Russia, sources familiar with the plans told Reuters.