Europe needs own nuclear protection if Trump walks away from NATO – senior German lawmaker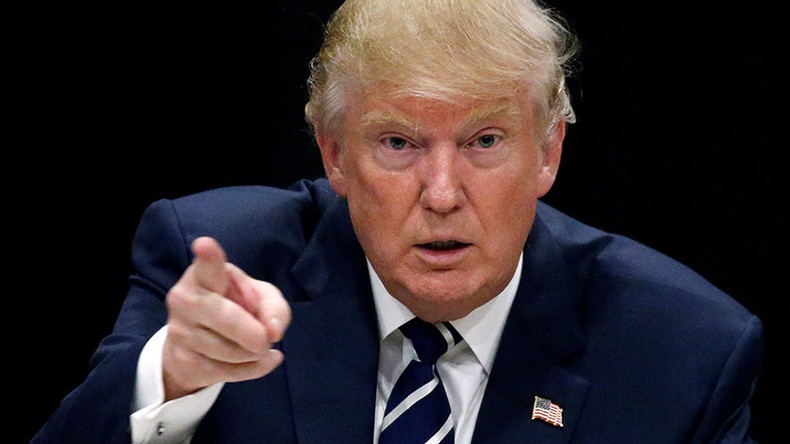 Europe has to start thinking of its own nuclear security plan following Donald Trump's unexpected victory and his ambiguous stance on US commitments in Europe, according to a senior German lawmaker.
"The US nuclear shield and nuclear security guarantees are imperative for Europe. If the United States no longer wants to provide this guarantee, Europe still needs nuclear protection for deterrent purposes," Roderich Kiesewetter, foreign policy spokesman for the conservative bloc in the German parliament, told Reuters in an interview.
Kiesewetter's comments come amid growing concerns across Europe over Trump's possible review of the US role in the transatlantic alliance.
After a meeting with the president-elect, the outgoing president, Barack Obama, has spoken with confidence of Trump's commitment to NATO and Europe. However, Kiesewetter, who is a senior member of Chancellor Angela Merkel's CDU party, said he was unconvinced.
"That's all fine and good, but we have to measure Trump by his actions," Kiesewetter said.
"Europe must start planning for its own security in case the Americans sharply raise the cost of defending the continent, or if they decide to leave completely," the spokesman added.
During his election campaign, Trump called on Europe to do more for its own security and repeatedly stressed that if he won the presidency, he would be reluctant to help NATO allies that failed to foot their bills for NATO.
"We pay so much disproportionately more for NATO. We are getting ripped off by every country in NATO, where they pay virtually nothing, most of them. And we're paying the majority of the costs," Trump said as far back as March.
Kiesewetter believes that Britain and France might join forces in providing nuclear security guarantees for the rest of Europe following some persuasion from Germany. The initiative is most likely to come at a price, but might be covered through a joint European military budget that is to come into force in 2019, Kiesewetter said.
Kiesewetter spoke of the need of Europe's own nuclear deterrent in the parliament before the US elections, but the idea fell on deaf ears. He hopes the suggestion will get a second chance with Trump preparing to move into the White House.