Japanese nuclear plant holds tsunami & meltdown drills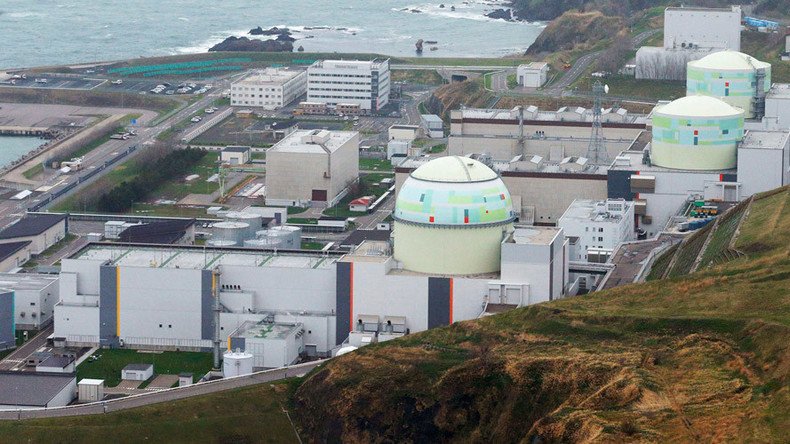 A major anti-disaster drill has been held at a nuclear plant in Hokkaido, the northernmost of Japan's main islands. The exercise followed a similar drill in Shikoku, and was based on the scenario of a powerful earthquake and tsunami striking the region.
Hokkaido is the second largest island of Japan which is home to the Tomari Nuclear Power Plant Unit 3 reactor. Due to over a dozen volcanoes it is prone to seismic activity.
In order to avert possible consequences similar to the March 2011 Fukushima disaster, Hokkaido Electric Power Company organized a massive drill which involved some 14,000 participants, Japan's NHK news reported.
On March 11, 2011, a magnitude-9 earthquake struck northeastern Japan at 2:46pm local time, unleashing a deadly tsunami. At the Fukushima Daiichi Nuclear Power Plant, the tsunami caused a cooling system failure resulting in a nuclear meltdown and the release of radioactive materials.
To better cope with the potential fallout should a similar disaster happen in Hokkaido, local residents joined officials from 40 organizations, including central and local governments to polish their emergency response.
In particular, the training trained people in how to reach safety should the main roads around Tomari be affected by a tsunami.
The drill even rehearsed the erection of an emergency response center some ten kilometers from the power station.
Meanwhile, locals practiced survival mode skills at a local school in case they are faced with a radiation leak situation. A massive evacuation of civilians using buses has also been organized.
READ MORE: Volcano near Japanese nuclear plant to see major eruption within 25 years, scientists warn
A similar drill was held at the Ikata plant in Ehime Prefecture on Friday, and involved about 23,000 people. There, local residents joined officials from 90 organizations in a massive exercise organized by the Shikoku Electric Power Company.
You can share this story on social media: