TPP can be substituted by similar deal with Russia & China – Peru President to RT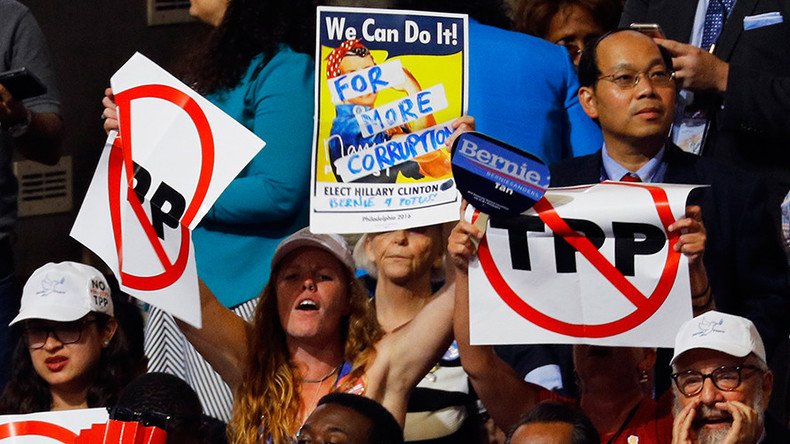 Peru President Pedro Pablo Kuczynski spoke to RT on the future of the TPP agreement, as it hangs in the balance following a Trump election victory. The leader believes a new one can be hammered out without the US, and including Russia and China instead.
The markets have been behaving wildly since Donald Trump was announced the next President of the United States, and Peru is aware of that. Its president has on occasion lashed out at Trump's remarks and proposals, which includes the infamous wall with Mexico.
Mexico, he said, could find itself in a terrible position if Trump got his way and trade with it is severely curtailed. About 80 percent of all Mexican trade is with the US, and the effect of nullifying existing trade agreements would have disastrous ramifications for the Mexican economy, the Peruvian leader said.
But Trump is also threatening the Trans-Pacific Partnership, and that position is considered the most unacceptable by many. The 12-country TPP, which excludes Russia and China, is seen as the Obama administration's attempt to set Asian trading regulations for the Pacific-rim region ahead of China.
It is anyone's guess what would take its place if Trump pulls out and the agreement cannot be implemented.
Not having the US in the TPP would effectively be the end of it, according to the Peruvian president.
That does not mean, however, that a new deal with new partners cannot be forged, Kuczynski told RT on the eve of the APEC summit, where discussions will be held.
"It should be stressed, there is a clause that stipulates that the agreement would only come into being if over 80 percent of international trade of its partners is covered. The US accounts for 20 percent of that trade under the TPP. This way, if the US isn't a party to the agreement, it will not come into force at all," Kuczynski explained.
"Of course, another agreement can take its place, but not with the US participation... Honestly, I think that, under the circumstances, an Asia-Pacific partnership agreement would be more fitting. It would include China, and Russia as well. Basically, every country with access to the Pacific," he added.
The Peruvian leader says that such an agreement would entail a new round of negotiations.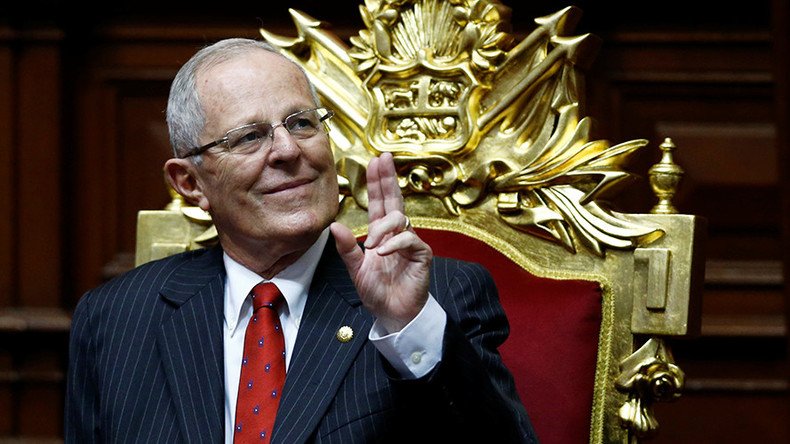 Kuczynski sees international barriers to trade as unnecessary obstacles. "In the case of Russia, this of course means an embargo on a lot of produce from the EU. This is bad. I don't particularly believe in the efficacy of an embargo – one has yet to see it having any positive results," the president continued.
These restrictions, of course, open the door to trade cooperation with Latin countries, he added.
Kuczynski argued that he would welcome any opportunity to be a closer partner to both China and Russia, but said the ultimate aim is for friendly cooperation with all partners. Regarding the uneasy political situation Moscow finds itself in as it stands squarely in opposition to the West on Ukraine, Kuzcynski only said that Peru would like to contribute in any way it can to the United Nations and similar initiatives – but not to take sides.
That is not to say Kuczynski does not want to keep warm relations with the US. Along with Mexico, Chile, and Columbia, it is also part of the Pacific alliance bound together by free-market economics.
Kuzczynski, 78, is a former Wall Street banker and former US citizen, owing to an extended stay there.
You can share this story on social media: