Ban memes? Spanish Twitter alarmed with PM party's plan to curb online 'defaming' images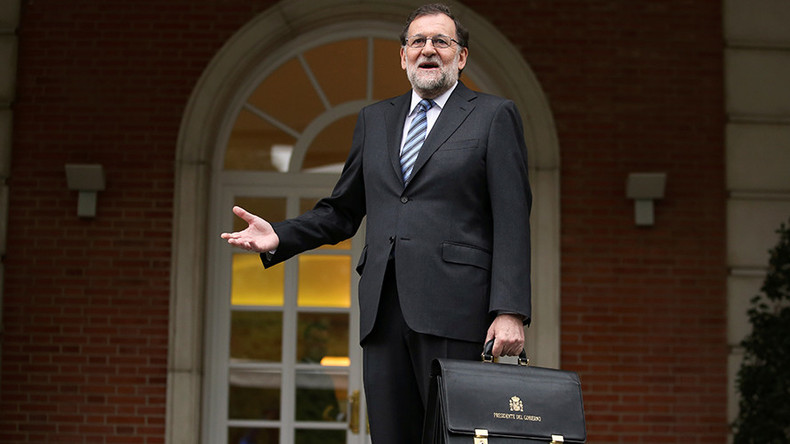 A plan by the Spanish conservative PM's party to introduce a bill that would crack down on online images "infringing the honor of a person" when posted without consent has Twitter abuzz with many interpreting it as a direct threat to... memes.
The reform proposed as a motion by the Popular Party (PP) to the congress on Tuesday aimed to update a 1982 anti-defamation law to restrict "spreading images that infringe the honor of a person" without consent. The amendment is meant to bring the law up to date with modern technology, its text stressed.
The measure, according to the MPs, should be included in the Citizens Security Law, which was introduced in July 2015 and dubbed "gag law" by critics, who slammed it for imposing restrictions on public protest and social media activism.
This time, freedom of speech activists were also quick to point out that the proposal would de facto criminalize political satire in the form of memes – critical, humorous, modified images of people.
"If the plan is to clamp down on any publication of images without consent of the individual, the popular activity of using memes to generate political or social criticism would become dangerous," commented Carlos Sánchez Almeida from the Platform in Defense of Freedom of Information.
Not surprisingly, the meme initiative resulted in new memes emerging online, many of them with the hashtag #SinMemesNoHayDemocracia, or "there is no democracy without memes." People said the initiative would curb freedom of expression and restrict access to information.
PP's Mariano Rajoy was sworn in as Spain's new prime minister on October 31 for his second term. He heads a minority government, having lost a majority in the legislature after the December 2015 general election and failing to perform better in another vote in June 2016. The confirmation vote in the congress, in which the opposition Socialist Party abstained, ended an 11-month period of interim government with limited powers.
With just 137 of the 350 available parliamentary seats at his disposal, Rajoy would be fighting an uphill battle to pass desired laws, be it the 'meme ban' amendment, or painful reforms needed to boost budget income, cutting spending to meet EU benchmarks, or addressing Spain's rampant unemployment – second only to Greece among members of the union.
Among the sources of criticism Rajoy faced in the past – with an accompanying collection of memes circulated online – was the adoption of the unpopular Citizen Security Law in 2015, which curbed public protests, social media commentary, and ways of opposing the police. Dubbed the 'gag law' over its severity, it was steamrolled through the congress by PP, which had a majority at the time.