ISIS prepares sulfur pits, hangs 'traitors' on lampposts as Iraqi troops close in on Mosul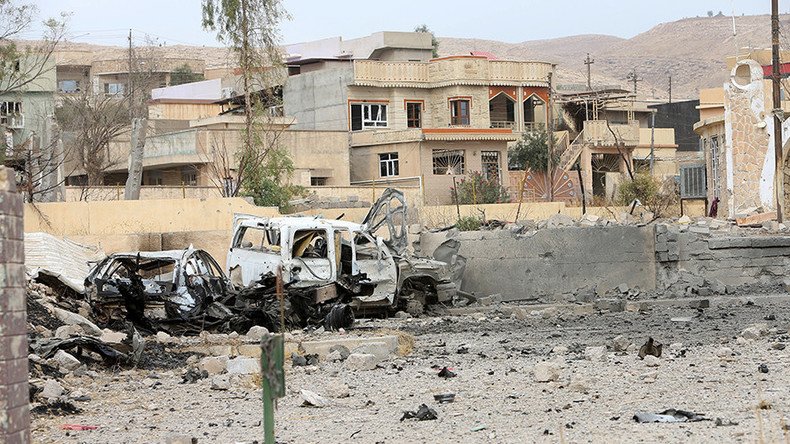 Islamic State (IS, formerly ISIS/ISIL) is stockpiling mustard gas, using increasingly brutal tactics against civilians in the Iraqi city of Mosul, while resorting to the use of child soldiers as its ranks are being depleted by the coalition's onslaught.
"On Tuesday, ISIL reportedly shot and killed 40 civilians in Mosul city after accusing them of 'treason and collaboration' with the Iraqi Security Forces (ISF). The victims were dressed in orange clothes marked in red with the words: 'traitors and agents of the ISF'. Their bodies were then hung on electrical poles in several areas in Mosul city," said the latest briefing from the UN Office of the High Commissioner of Human Rights (OHCHR), published on Friday.
Later through the week, more than 20 other men were shot dead in three separate executions, as a result of being found with SIM cards, and displayed in public with notes saying "used cell phones to leak information to the ISF."
The UN also verified a video posted on Wednesday showing children, apparently aged between 10 and 14, executing civilians.
"They are showing they are still in business," Ravina Shamdasani, an OHCHR spokesperson in Geneva, who said that the UN had discovered a mass grave with more than 100 bodies this week, when the town of Hammam al-Alil, near Mosul, was captured, with confirmed information about several others. "We're talking about war crimes, crimes against humanity, even genocide."
The UN said that ISIS, which has moved its chemical weapons production facilities to built-up areas of Mosul, and has on occasions loaded its ordnance with sulfur mustard in recent months, is now placing stocks of sulfur and ammonia in public places.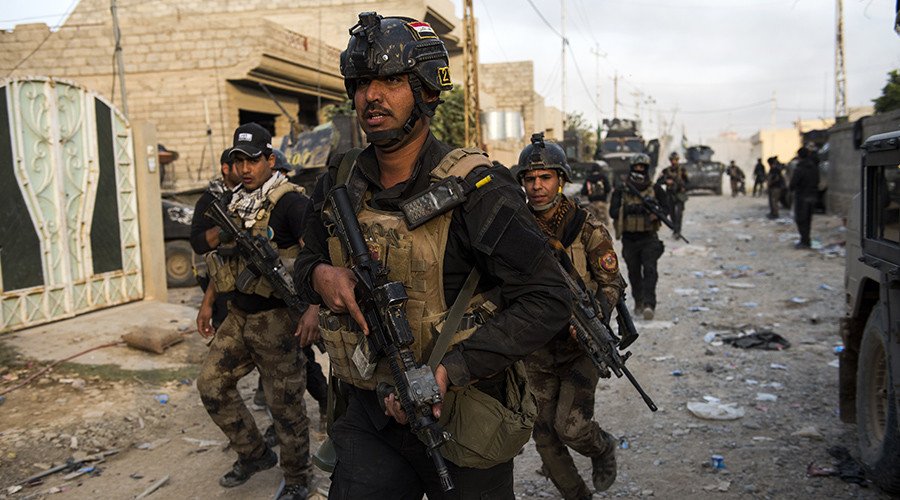 "Credible reports in Mosul state that they have placed sulfur pits in close proximity to civilians. We can only speculate how they intend to use this. We are simply raising the alarm that this is happening, that this is being stockpiled," said Shamdasani, who said that the UN was receiving reliable information from multiple sources inside the besieged city.
It is also using more child soldiers, a trend that has become more prevalent throughout the Islamist militia as the year has gone on, preparing them for suicide missions when the city is breached.
"On Wednesday, ISIL deployed what it calls the "Sons of the Caliphate" in the alleys of the old town of Mosul, wearing explosive belts. We are concerned that these may be teenagers and young boys," said the OHCHR.
Despite, this, Islamic State is still servicing the needs of its soldiers – with kidnapped and enslaved women.
"ISIL has been relocating abducted women, including Yezidi women, into Mosul city and into Tel Afar town. Some of these women were reportedly 'distributed' to ISIL fighters while others have been told they will be used to accompany ISIL convoys," said the UN briefing.
On Thursday, the US said that over 1,300 Islamic State fighters had been killed since the start of the assault on Mosul, which, according to international agencies, still has about 1 million inhabitants, despite being under Islamic State occupation since 2014, and Iraqi and Kurdish troops have reached the edges of the urbanized part of the city.
According to the UN, for the past week ISIS trucks have been patrolling the streets of Mosul, blaring out a message that any fighter who will flee the battlefield will face execution.
You can share this story on social media: