Brandenburg Gate, Reichstag in Berlin were among possible ISIS targets – court data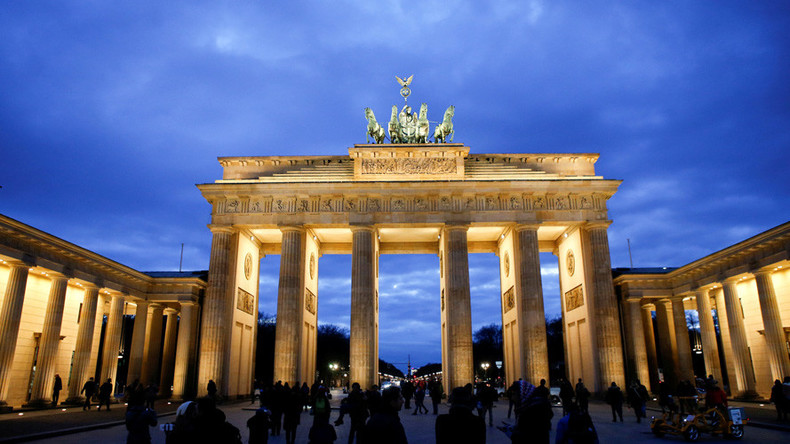 A Syrian man, 19, arrested in March on suspicion of being a member of Islamic State (IS, former ISIS/ISIL) terrorist group, plotted to carry out terrorist acts near Berlin's major tourist attractions, a report released by a German court says.
The suspect chose Berlin's central Alexanderplatz square, which is a major sightseeing area and a transport hub, as well as the Brandenburg Gate and the area near Reichstag – Germany's federal parliament building – as targets, the report released by the Federal Court of Justice (BGH) on Thursday says.
The Syrian identified as Shaas al-M. scouted these sights out for the terrorist group in February and then gave the information, which particularly concerned the number of people and tourist buses at these sites at various times, to a contact in Syria.
He was also allegedly a recruiter and contact person for potential attackers in Germany. According to the German Federal Prosecutor's office, he allegedly recruited at least one person, who then left Germany and joined Islamic State (IS, formerly ISIS, ISIL) in Syria.
The man also planned to carry out a terrorist attack himself, as he announced his willingness "to commit an attack in the name of Islamic State together with two unknown people," the document explaining the BGH's decision to extend the probe against the man says.
According to the German prosecutors, the suspect joined Islamic State in his Syrian home village in 2013, underwent military training, and performed guard duties for the terrorist group. He then traveled to Germany, claiming to be an asylum seeker in summer 2015.
He was detained on suspicion of having ties to Islamic State in March, but not until October was he charged with being a member of the terrorist organization and breaking arms control laws.
The court revelations come just two days after the arrest of five suspected Islamic State recruiters, including an alleged mastermind of the entire recruiting network in Germany.
Another "highly dangerous" terrorist suspect and alleged Islamic State member was arrested by Berlin police on November 3. The BGH, however, did not find enough evidence to charge him with terrorist activities. He now remains in custody on charges of falsifying documents, Deutsche Welle reports.
In October, a bomb plot suspect, who reportedly planned to carry out an attack on a Berlin airport, was detained after a two-day manhunt. He then committed suicide in a detention center. In September, three Syrians were arrested on suspicion of having links to Islamic State.
In June, German police arrested members of an alleged Islamic State cell who planned to commit a massacre in the old town section of Dusseldorf.
Germany has been on high alert after a series of terrorist-related lone wolf attacks hit the country this summer.
On July 24, a 27-year-old Syrian refugee, who had pledged allegiance to the leader of IS, detonated a bomb in the Bavarian town of Ansbach, killing himself and injuring 15 people. On July 18, 2016, a 17-year-old refugee injured five people when he attacked passengers with a knife and hatchet on a train near the town of Wurzburg.
You can share this story on social media: