Iran exceeds nuclear heavy water limit, top diplomat says it will be shipped out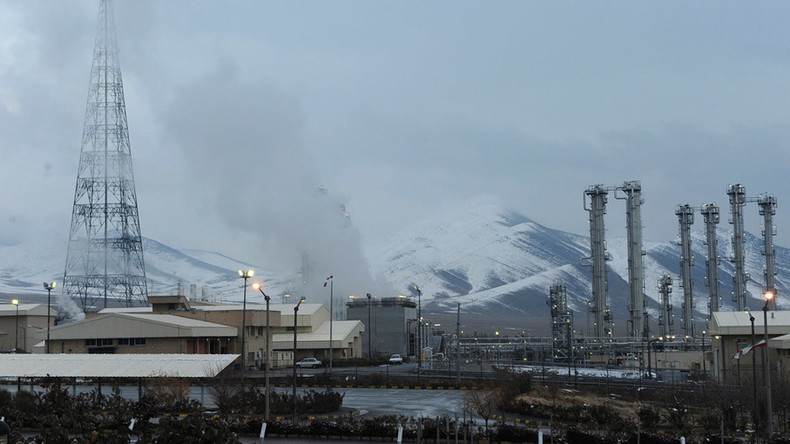 Iran has exceeded the sensitive heavy water limit set under the 2015 nuclear deal with major world powers. A senior Iranian diplomat close to the situation said the excess will be quickly transferred out of the country.
The quantity of Iranian heavy water, limited to 130 tonnes, went up to to 130.1 on Tuesday, the International Atomic Energy Agency (IAEA) said in a classified report on Wednesday seen by Reuters.
"On 2 November 2016, the director general expressed concerns related to Iran's stock of heavy water to the vice president of Iran and president of the Atomic Energy Organization of Iran, ... Ali Akbar Salehi," the International Atomic Energy Agency (IAEA) report said.
This is not the first time Tehran has exceeded the threshold for heavy water, which is a form of water that contains a larger than normal amount of the hydrogen isotope deuterium and is used as a moderator in nuclear reactors like that which is unfinished at Arak.
Last time the problem was quickly fixed and passed without significant criticism from the other countries that helped put the deal in place.
However, Donald Trump's victory in the US presidential election has raised the question of whether the deal would hold this time since Trump has more than once called it "disaster" and "the worst deal ever negotiated" that may lead to a "nuclear holocaust."
Speaking to the pro-Israel lobby group AIPAC in March, the president-elect said that his "number one priority" would be to "dismantle the disastrous deal with Iran."
The landmark nuclear deal between Iran and the P5+1 group of world powers – the US, UK, France, China and Russia and Germany – reached in 2015 lifted crippling economic sanctions imposed on Iran as far back as 1979.
The White House stressed that the deal won't let Iran create nuclear weapons while Iran insisted it had the right to nuclear energy and that it is being used for peaceful purposes only. In March, however, Washington introduced a new set of sanctions over Iran's ballistic missile tests, causing a new round of rows between the countries.
You can share this story on social media: