Philippines to reduce number of joint drills with US
Published time: 9 Nov, 2016 15:52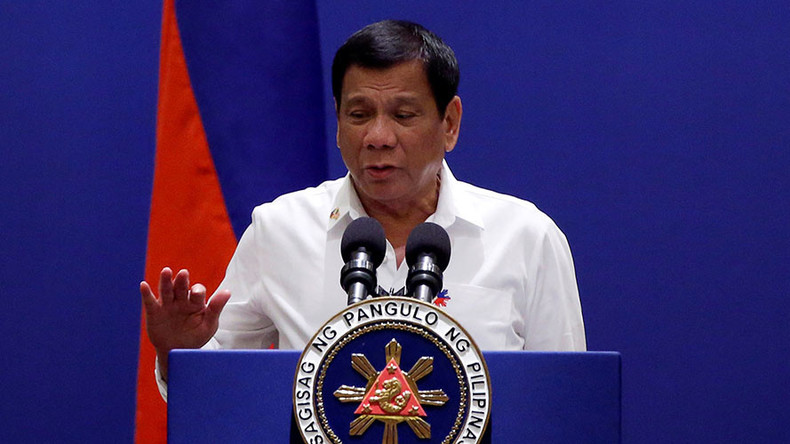 The Philippines is set to change the format of its joint military drills with the US, reducing the number of exercises and excluding mock assaults altogether, defense officials say.
President Rodrigo Duterte agreed to further military exercises with the US armed forces, but they will lack mock assaults and their number is to be reduced, Philippines Defense Secretary Delfin Lorenzana said on Wednesday, according to AP.
The US-Philippines drills are part of a 2014 defense agreement with Washington that allows US troops, warships and planes to be stationed in the Philippines.
However, at a cabinet meeting on Wednesday defense officials enumerated the benefits received from these exercises.
The changes are still to be discussed at meeting with American military officials headed by US Pacific Command chief Harry Harris Jr. on November 22 in Manila.
The victory of Donald Trump in the US presidential election is not predicted to affect the treaty, Lorenzana noted.
"Through the years, whoever wins, Democrat or Republican, the US interest in the Asia-Pacific region has remained the same," Lorenzana said. "We do not see any change with Trump's win."
"It has been a longstanding friendship that some misunderstanding and irritants along the way cannot alter in a grave way," he said.
In September, Duterte promised to put an end to military drills with the US and reduce its presence in the country, saying that Philippine troops hadn't benefited from these relations and are underequipped.
READ MORE: 'Fools & monkeys': Duterte slams US for halting rifles sale, promises to turn to Russia & China
Duterte explained his intentions by saying that China opposes the maneuvers, adding that he is looking for possible deals with Beijing and Moscow.