Islamist 'morality police' oppressing women's freedoms in Swedish suburbs – report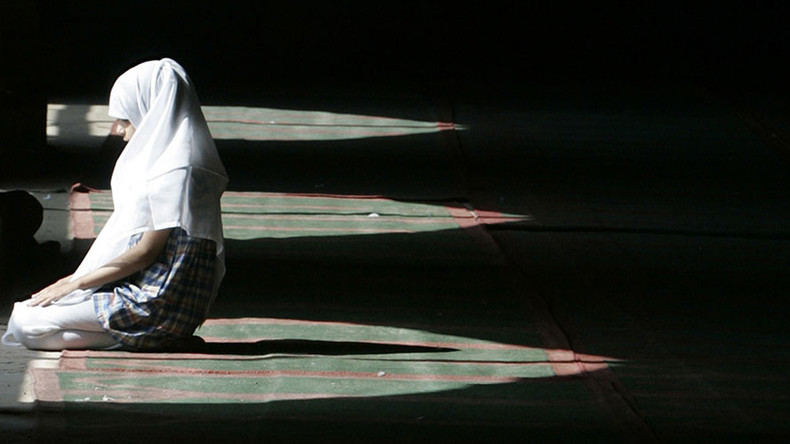 Islamist 'morality police' are patrolling areas of Stockholm, committing acts of violence against women, advocates told Swedish media, expressing concern that Muslim girls are facing extreme limitations on their freedoms.
Those who fall victim to so-called honor crimes are accused of having inflicted shame upon their families by challenging, defying, or breaking the strict rules and norms imposed on them. Honor crimes can often be fatal, with 'guilty' parties being murdered by their own family members, friends, or fellow community members.
To keep girls and young women in check, the 'morality police' are now wandering the suburbs of the Swedish capital, in a situation which Zeliha Dagli, chairwoman of the women-only association Kibele, described as a "macho culture" aimed at controlling virtually every aspect the their lives, SVT broadcaster reported.
"There are lots of attitudes here that did not exist in Sweden before. The clothing must be decent, makeup is not allowed. Girls are being restricted from childhood onwards," Dagli told SVT.
Azam Qarai of the women's clinic Linna, which supports young people who have fallen victim to honor-related oppression and violence, described what she says is a "common" situation faced by females in strict Muslim families.
"A girl is not allowed to have male friends. Also, her friends must be approved by her family. She is only allowed to go to school and then straight home. So she starts a love relationship, which the family quickly finds out about. Then the father plans to marry her off to avoid any disobedience issues. This is very common," she said.
Although some victims of honor crimes do manage to escape their toxic surroundings, doing so is an extremely difficult task, according to Bernardita Nunez, director of the women's shelter Terrafem.
"It is very difficult to break with one's family. Many of our residents have been married off and have lived with their spouses for several years before they have mustered the strength and courage to escape," Nunez said.
All three advocates agreed that Swedish police are doing too little to address the situation of morality police.
The remarks come just months after a report from the Swedish NGO Varken hora eller kuvad (Neither Whore nor Subdued) voiced concern about oppression and so-called honor crimes among young people in suburbs of the Swedish city of Gothenburg.
Sweden used to be one of the most popular destinations among refugees in 2014 and 2015 due to a high rate of approved asylum claims and favorable welfare benefits. Some 160,000 asylum applications were accepted over that period.
However, at the start of 2016, the Swedish Migration Agency introduced new rules to deter refugees from the country, while those who were already taken in found themselves stuck in makeshift camps, unable to find a job.
In October, apart from that, Swedish authorities had to conceal the locations of refugee centers after more than a dozen buildings made for migrants were set alight.
With that kind of attitude, the integration process for migrants in Sweden proved to be a challenging task which they are still struggling to complete.
However, in September, the Swedish government proposed that Sweden gradually increases its refugee quota to 5,000 from the current quota of just below 2,000. At the same time, Sweden opposed EU member-countries that are reluctant to accept refugees.