Russia not involved in attempted Montenegro attacks on state level – prosecutor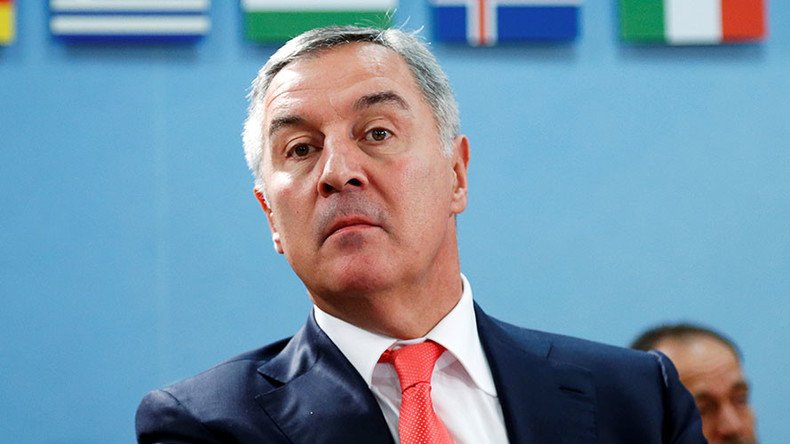 While there are Russian nationals among the suspects behind alleged planned attacks on Montenegro's PM, Moscow is not involved in the matter, a Montenegrin prosecutor said. The Kremlin confirmed no official requests in connection with the investigation had been received.
There have been no official inquiries from the capital, Podgorica, with regards to the alleged coup attempt during Montenegro's parliamentary elections back in October, Kremlin spokesman Dmitry Peskov said Monday. Answering a question about whether Montenegro authorities had filed any requests for comments or evidence in connection with the investigation, Peskov said the Kremlin had received none, adding he wasn't aware "if there has been any to the intelligence services."
The statement comes a day after the Montenegrin special prosecutor for organized crime, Milivoje Katnic accused a "powerful organization" of attempting to assassinate Prime Minister Milo Djukanovic. The official said the group consisted of 50 people from Montenegro, Serbia and Russia, but added that there was no data directly linking Moscow to the planned attack.
"We don't have any evidence that the state of Russia is involved in any sense … but we have evidence that two nationalists from Russia were organizers," he said.
Moscow "categorically denies the possibility of official involvement in any attempts to commit any unlawful activities," Peskov told the media.
In October, police arrested 20 Serbs – one of them a retired police commander – during the country's parliamentary elections, and accused them of planning armed attacks against state institutions.
Before the elections, Djukanovic claimed Moscow was financing the opposition to halt the country's joining NATO. Local opposition parties – many of them pro-NATO – repeatedly denied the allegations, with some even saying the entire plot was fabricated to ensure Djukanovic's tighter grip on power.
You can share this story on social media: