Russian Air Force to stick to Aleppo ceasefire if militants don't launch offensive – Kremlin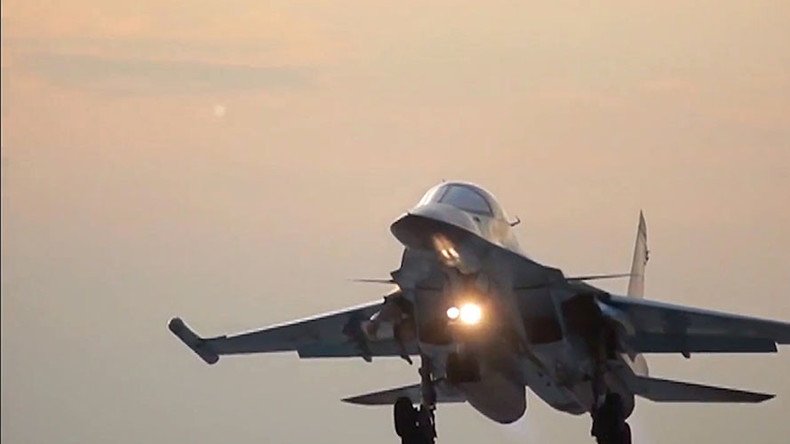 The humanitarian pause in Aleppo is officially over, but Russia will not resume military operations if militants do not launch new attacks, said Kremlin spokesman Dmitry Peskov.
"The president deems a regime in which Russian air forces don't carry out strikes on eastern Aleppo as reasonable if militants don't start combat action," Peskov told reporters in a daily briefing.
"The humanitarian pause, as such, had a clear time frame, but the cessation of operations of the Russian Air Force will continue," he added, stressing that whether it will continue will depend greatly on the militants' next steps.
The Russian and Syrian Air Forces have been keeping at least 10 kilometers away from Aleppo since October 20.
The humanitarian pause was aimed at allowing civilians stuck in the rebel-held eastern part of the city to escape to the government-controlled west via six specially-created routes. However, according to the Russian Defense Ministry, only 12 managed to flee over that period, as the rebels holding the area continually shelled the corridors when they were open.
Just last Friday, two Russian soldiers were injured by rebel fire when a humanitarian corridor they were guarding near Castello road was shelled by militants. Rebels also constantly shell civilian districts in western Aleppo, forcing some residents to flee even the already liberated parts of the city.
The ceasefire was also intended to allow the militants themselves leave the eastern part of the city through separate humanitarian corridors.
However, according to Russia's military intelligence, the terrorists used the ceasefire period to transfer reinforcements to the area, aiming to break the siege around eastern Aleppo.
You can share this story on social media: