Germany: 3 Afghan asylum seekers injured in hate crime attack
Published time: 5 Nov, 2016 17:02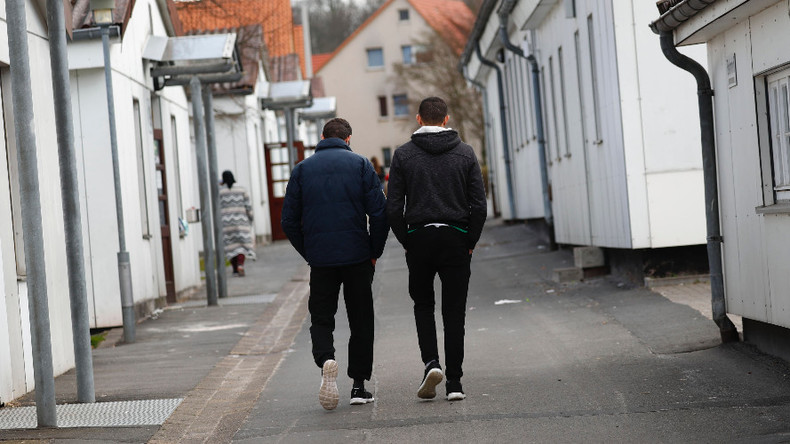 Three young asylum seekers have been injured by a xenophobic mob in a small town in the state of Saxony in eastern German. Two of their alleged attackers were later detained on suspicion of committing a hate crime.
The incident took place on Friday evening in the small town of Heidenau not far from Saxony's regional capital, Dresden, the birthplace of the populist anti-Islamization movement PEGIDA, which stands for Patriotic Europeans against the Islamization of the West.
A group of about 30 people verbally attacked and then assaulted three young men from Afghanistan, a statement issued by the local authorities said, adding that the refugees had suffered light injuries as a result. Two of the victims are 18 years old, and one is 17.
The mob was reportedly chanting "Get out of here and go back home!" and "What do you want here?"
Police officers dispatched to the scene managed to detain two young members of the mob, aged 18 and 20, who are now being held on suspicion of committing a hate crime and inflicting bodily harm. A special police unit has launched an investigation into the incident.
READ MORE: Far-right 'hunt' for refugees in German town, police accused of cover-up & inaction

A similar incident occurred in another German eastern city, Bautzen, where an allegedly far-right mob rampaged through the streets "hunting" refugees. The activists used cars and bikes to 'hunt' down asylum seekers and threw rocks at them. One refugee was slightly injured in that incident.
The town of Heidenau itself made the headlines in August of 2015, when about 600 far-right demonstrators clashed with police at the opening of a local refugee center. A demonstration had been held outside the facility earlier, where more than 1,000 protesters shouted "Foreigners out!" and held up placards saying "Stop the immigrant flood!"
READ MORE: 'Foreigners out!' 30+ police injured after clashes at anti-migrant demo in Germany

Later the same month, German Chancellor Angela Merkel was booed by demonstrators as she visited a camp for asylum seekers in Heidenau.