Propaganda for tots: Children's program on German radio accuses Putin of war crimes
If you want your kids to believe that Russian President Vladimir Putin is waging wars in defiance of international law and bombing hospitals, a German news show for children named Kakadu is probably your best bet.
Aptly named after the cockatoo parrot, the show aired by German national radio station Deutschlandradio targets children as young as six years old.
Read more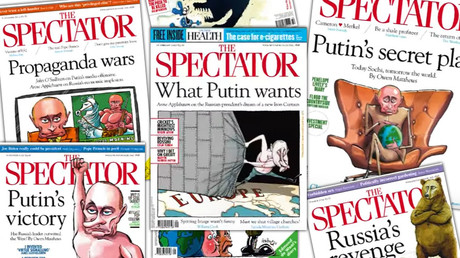 "Russian President Putin is waging two wars now – one in Ukraine and another in Syria," the October 19 edition of the show tells its young listeners, adding that "Putin does not abide by the norms of international law."
Kakadu goes on to claim that "the Russian Air Force is bombing hospitals and UN aid convoys," thereby committing "grave human rights violations." The program, which features comments from a former Deutschlandradio reporter in Washington, Marcus Pindur, even goes as far as to say that Russia's actions in Syria are the main cause of the massive refugee influx flooding Germany.
The show also says that "it is unclear how Putin can be deterred from continuing the wars in Syria and Ukraine," before stressing the importance of the sanctions that have been imposed on Russia and the necessity for all European countries to support them.
When Russia's Sputnik news agency asked Deutschlandradio for comment, an official from the radio station replied in a statement which asserted that "the text of … our program issued on October 19 does not contain any false, judgmental or distorted reporting," while adding that "children have a right to get basic information about the political situation [in the world]."
The program has provoked criticism from some German public organizations, however. The Regular Public Conference for the Public Media, a German NGO dedicated to monitoring the activities of Germany's publicly owned media, has lodged a complaint with Deutschlandradio over the controversial show, saying it presented "disputable" and "false" information.
Read more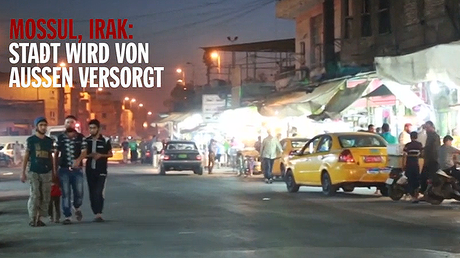 The NGO went on to accuse the radio station of attempting "to indoctrinate children and teenagers in an unacceptable way" that could "negatively influence their personal development." It also denounced the show for violating "educational and psychological standards" for children's programs."
"Adults can … defend themselves against the media propaganda and draw their own conclusions based on their experience and logic. Children between six and twelve years old are yet unable to do that," Maren Mueller, the head of the Regular Public Conference for the Public Media, wrote in her letter to Deutschlandradio.
The NGO went on to demand that the radio station correct its program so that it presents an objective view of the situation.
"The mission of the public service broadcasters consists in balanced, impartial and truth-centered reporting and not in contributing to the promotion of [certain political] narratives and spreading enemy images," the statement from the Regular Public Conference for the Public Media said.