Moscow office of Amnesty International sealed off
Published time: 2 Nov, 2016 11:55
Edited time: 2 Nov, 2016 16:24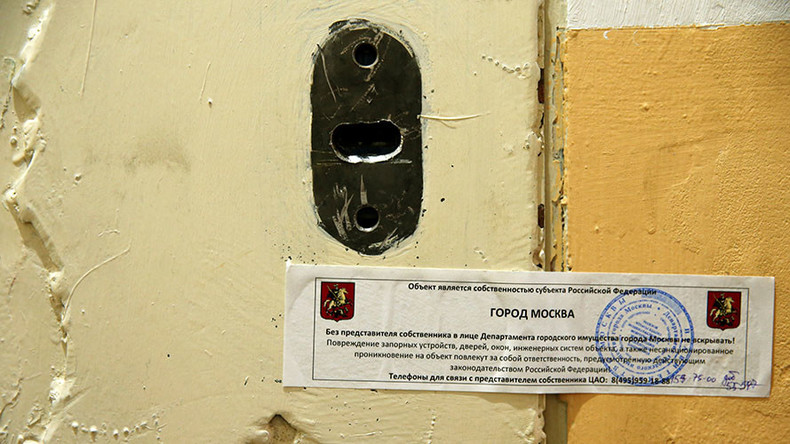 The office of Amnesty International in the Russian capital, Moscow, has been sealed off by municipal authorities without prior notification, the group says.
Staff found out that the office was sealed at 10am Moscow time (07:00 GMT) on Wednesday, the organization said in a statement.
A photo of the entrance to the office has been posted on the group's website.
Amnesty says it did not receive any warning from municipal officials and that the office was sealed in their absence.
City officials "changed the locks in the office and turned off the alarm, plus some wires are seen via the keyhole," the statement said.
The paper seal on the door of the office, placed there by the City Property Department of Moscow, reads: "The site is the property of a constituent unit of the Russian Federation." No one at the telephone numbers written on the note is answering, Amnesty says.
The organization says it has been paying rent regularly for 20 years.
Moscow's property department said that Amnesty International's office had been sealed due to the expiration of its lease, RIA-Novosti and Dozhd channel reported.
City officials said in a statement that its staff had "replaced locking devices and installed technical security equipment on the premises."
The office previously occupied by Amnesty International is "a city property" that is "free from contractual relationships. The presence of any third persons there is illegal," they added.
The human rights group, which wasn't paying rent, was notified that its agreement could be terminated, the department stressed.
"Due to violations of the payment terms, a claim, informing of the need to repay the debt within one month, was forwarded to the organization. The company was notified that otherwise the rental agreement would be terminated in three months," the statement said.
The officials said these warnings were ignored, however, which resulted in cancellation of the lease.
Amnesty International, a London-based organization, is focused on human rights. Founded in 1961, it has over 7 million members and supporters worldwide.