Russian embassy in Damascus shelled from terrorist-controlled area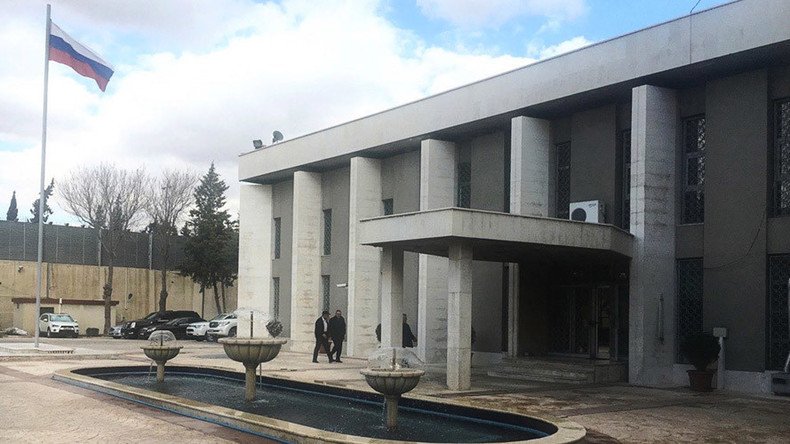 The Russian embassy in the Syrian capital Damascus was targeted on Friday, with two mortars shells coming from an area controlled by the militants hitting the embassy compound.
The incident occurred at 3pm Moscow time, the Russian Foreign Ministry said in a statement, adding that "the source of the fire was in Jobar district, controlled by the anti-government forces."
"It was a lucky coincidence that the casualties were avoided," the statement noted.
The embassy building suffered "material damage" in the attack, with four of the Russian diplomats' cars also being hit.
"We strongly condemn yet another terrorist attack against the Russian diplomatic mission. We will do everything in our power for appropriate retribution to befall on its organizers and executors," the Russian foreign ministry said.
Moscow will be carefully monitoring the international reaction to the crime as it will be "a kind of litmus test, indicating who among our partners really rejects terrorism and who protects and condones terrorist, directing them towards convenient' targets," it added.
The Foreign Ministry reiterated its calls for the financial support and military supplies for the militants to be stopped.
Moscow stressed that the attack on the embassy in no way affected its commitment to eradicating terrorism.
This is the third time in October that the Russian embassy, located in the central al-Mazra area of Damascus, is shelled from terrorist-controlled areas. Both previous attacks – on October 4 and 13 – saw the embassy building damaged, but caused no casualties.
You can share this story on social media: