US Marines deployment in Norway does not promote stability in Europe – Russia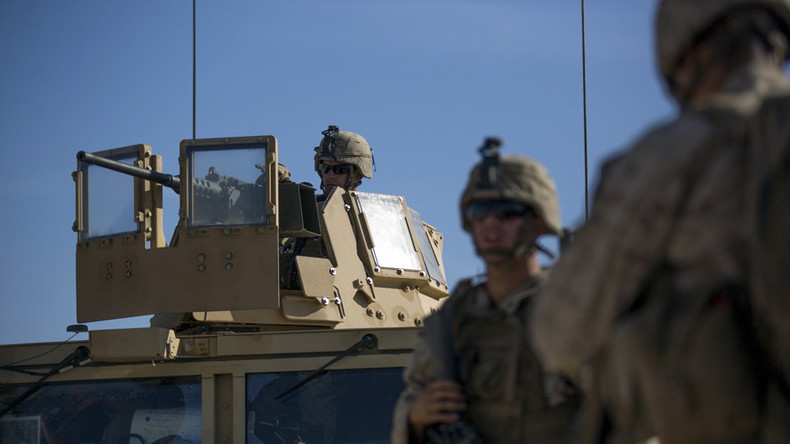 Moscow criticized Norway's decision to allow deployment of US Marines in the Scandinavian country. The move is part of US anti-Russia military preparations and makes the region less stable, a spokesperson for the Russian Foreign Ministry said.
On Monday, Oslo confirmed plans to deploy about 330 US Marines on its soil, apparently violating its own decades-old pledge not to host foreign troops. The deployment starts in January and is subject to further revision.
"This decision of the Norwegian government is yet another link in a long chain of military preparations made under the leadership of the US, which were lately intensified amid the anti-Russian hysteria," Maria Zakharova told the media on Friday.
"This move definitely does not promote stability and security in Northern Europe," she added.
The spokesperson said that, according to the Norwegian Defense Ministry, the Marines would be able to conduct training anywhere in the country, including close to Russia's border. She added that the fact that they would be rotated rather than hosted on a permanent basis "should not confuse, since despite rotating individual troops, their presence would be continuous."
Norway, a founding member of NATO, pledged in 1949 not to have foreign military bases on its soil and kept the promise during the Cold War years. At the same time, the country continues to hold a significant stockpile of military hardware meant to arm alliance forces, which could be deployed there in case of a major war in Europe.
NATO claims that its deployments in Eastern Europe are meant to deter an aggressive Russia from attacking its members, particularly Poland and the Baltic states. Russia denies that the threat exists in the first place, and accuses the US of using scaremongering tactics to justify increased military presence next to Russia.