Burnt alive: Indian bus driver set on fire in Australia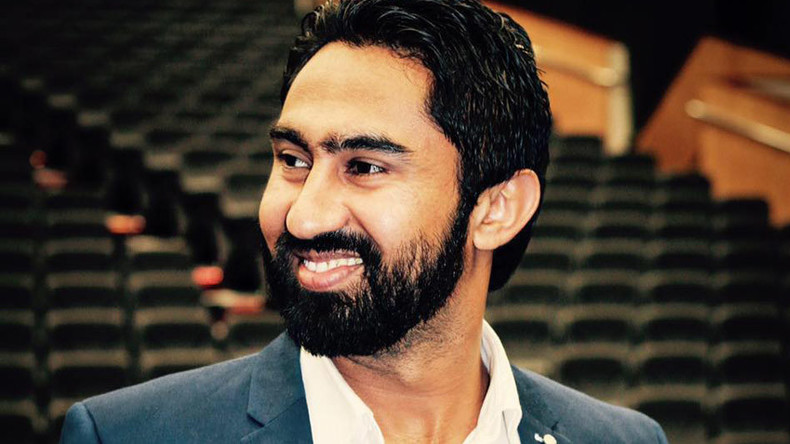 An Indian migrant who was a prominent figure in Australia's Punjabi community has died after being set on fire while driving a bus in Brisbane.
An "incendiary device" was thrown at Manmeet Alisher, 29, as he pulled over to collect passengers in the neighborhood of Moorooka shortly after 9 a.m. Friday.
The young man was engulfed in flames while terrified passengers tried to escape from the back of the bus, police confirmed in a statement.
"At that time one of the passengers entered onto the bus and poured a flammable liquid onto the driver and subsequently the driver was set alight and is now deceased," Queensland Police Superintendent Jim Keogh told SBS. "The fire was substantial, he would have stood little chance."
At a press conference, Queensland Police Commissioner Ian Stewart ruled out terrorism or a racist motive for the attack, but did say counter-terrorism authorities were taking part in the investigation as a "precaution."
"From talking to witnesses we understand several passengers on board the bus at the time managed to escape through the rear door," Stewart said, adding that this was because of the "heroic" actions of a taxi driver who saw what was happening on the bus.
Six people were taken to hospital and treated for smoke inhalation and minor injuries.
READ MORE: 19yo Australian 'kangaroo bomb' plotter sentenced to 10 yrs
Little is known about the 48-year-old suspect who was arrested at the scene.
"I want to assure you that there is no evidence at this time to any linkage of terrorist-type activities and certainly that has not become evident through our ongoing investigations," the official added.
"Our top priority now is to assist the loved ones of the bus driver who sadly perished in this incident."
Tributes poured in on Twitter for the victim, who was described as being a passionate singer.