19yo Australian 'kangaroo bomb' plotter sentenced to 10 yrs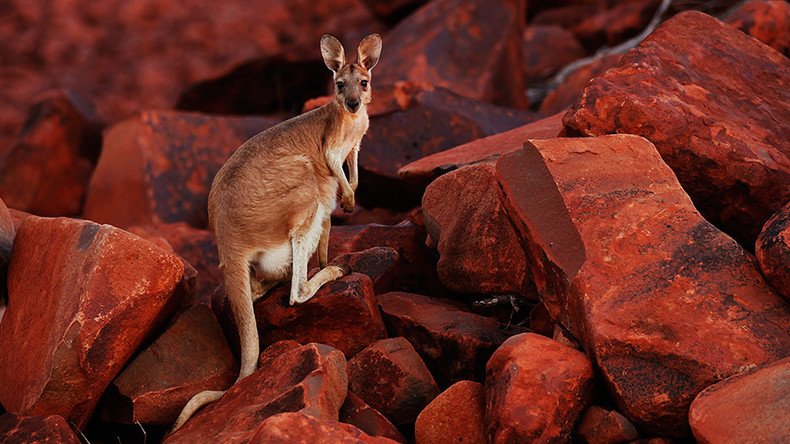 A teenager accused of plotting a terrorist attack on a major public holiday in Australia, which involved beheading a policeman and running him over, has been given a 10-year sentence. One of his other plots envisaged attaching a bomb to a kangaroo and setting it loose.
19-year-old Sevdet Ramadan Besim was facing several terror-related charges, and pleaded guilty to one of them. On Monday, the Victorian Supreme Court handed a 10-year sentence to Besim after he confessed he planned to run down a policeman and behead him on Anzac Day last year.
Besim must now spend at least seven and a half years in prison before he can apply for parole. Had he not pleaded guilty, he would have been handed a 15-year sentence.
Justice Michael Croucher said Besim had a "putrid act" in mind which sought to spark fear in the community, and advance jihadist ideology.
"To the vast majority of the community, it's unfathomable an 18-year-old boy planned to kill a law enforcement officer, to crash into him with a car and then behead him with a knife," Croucher said.
Besim, who earlier said he would "love to take out some cops," planned his attack on Anzac Day to "make sure the dogs remember this as well as there [sic] fallen heros [sic]."
The teenager who had been seeing a moderate imam, would be undergoing a de-radicalization program.
"I'm not persuaded to accept ... he has in fact renounced violent jihadism," the judge said. However, he stressed that there remain good prospects for Besim's rehabilitation given the teenager's contrition, guilty plea and strong support from his family and friends.
The court said there was clear evidence that Besim had been radicalized by older extremists he met at now defunct Al-Furqan Islamic Centre in the UK.
The death of his friend, Numan Haider, is said to have had a huge effect on Besim's state of mind. Haider was shot dead for stabbing two police officers in 2014.
Besim had been previously suspected of holding discussions about the Anzac Day terror plot with a UK teenager. The two also allegedly talked about painting a kangaroo with an Islamic State symbol and stuffing its pouch with explosives to later "set it loose" on police officers.
Besim was one of the five teenagers arrested during police raids in April 2015 in Melbourne in connection to the foiled terror plot.
Marked on April 25 each year, Anzac Day was originally to honor soldiers of the Australian and New Zealand Army Corps (ANZAC) who fought at Gallipoli against the Ottoman Empire during World War I. 2015 marked the centenary of that campaign.
You can share this story on social media: