Sweden bans amateur camera drone flights without 'surveillance' licenses
Published time: 26 Oct, 2016 04:30
Edited time: 26 Oct, 2016 12:53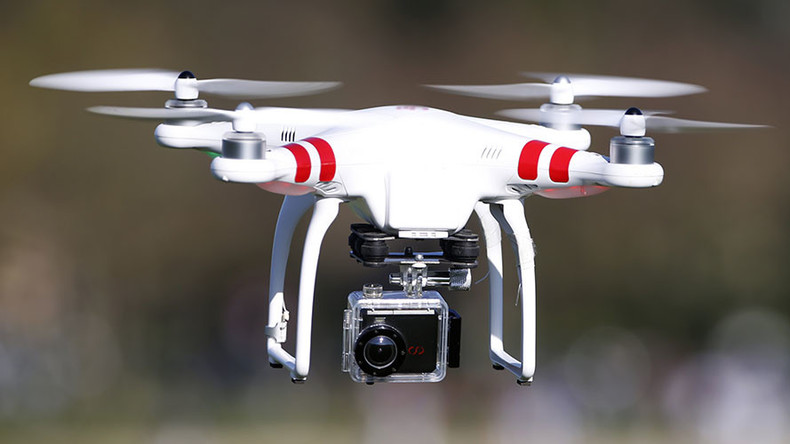 Sweden has banned amateur drone operators from flying unmanned aerial vehicles (UAVs) equipped with cameras, unless they possess a special license. The new ruling classifies such drones as surveillance hardware.
The country's Supreme Administrative Court made the ruling last week, overwriting an earlier decision made by a lower district court in May 2015, which said that camera-equipped UAVs should not be classified as surveillance devices.
Following the ruling, drones equipped with cameras will now be considered surveillance hardware, and will require a special license to record under Sweden's camera surveillance laws.
The ruling enables authorities to consider permit requests on a case-by-case basis, to determine if the operator's aim infringes on other people's right to privacy.
Although operating UAVs equipped with cameras will cost operators a hefty fine without the proper paperwork, social media enthusiasts will still be allowed to use vehicle dashcams and cyclist helmet cameras to record events. The court ruled that such recordings do not infringe on society's right to privacy, as those devices are operated in the immediate proximity of the user.
The court decision is likely to impact consumer spending on non-commercial drones, which have been on the rise in Sweden in recent years. More than 20,000 drones were sold for civilian use during the Christmas season in 2014.
Sweden's leading drone company, Unmanned Aerial System (UAS), said up to 3,000 people may lose their jobs as a result of the court's decision.
But while amateur drone surveillance has been restricted, commercial use of drone technology is gaining at a considerable pace. Prior to Friday's verdict, approximately 1,000 individuals and corporations were already registered with the Swedish Transport Agency to use drones commercially for photographic purposes.