Blast near Chamber of Commerce building in Antalya, Turkey, ambulances at scene (VIDEO)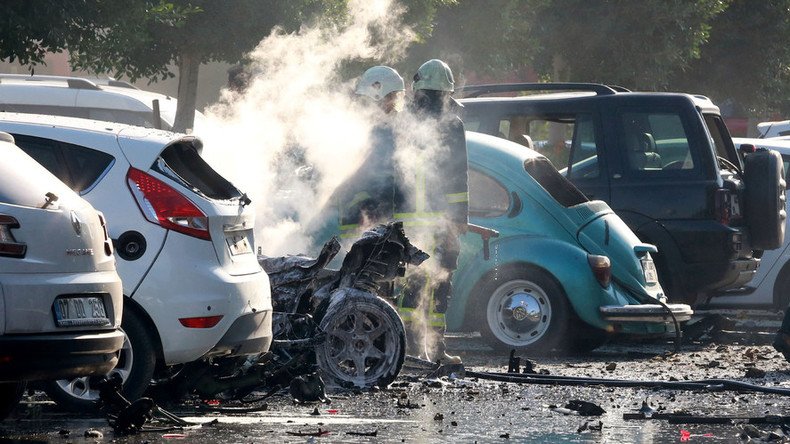 An explosion has rocked the Turkish resort city of Antalya outside the Chamber of Commerce building, local media reported. The blast ripped through a parking lot.
The explosion occurred at 8:50 local time injuring at least 15 people, according to Hurriyet.
A reporter from Dogan news agency present at the scene said the blast damaged buildings all over the area, adding that the police are taking "extensive security measures."
An official of the Chamber of Commerce told Hurriyet that the explosion was similar to the type seen in terrorist attacks, but added that it was not yet confirmed by police.
READ MORE: Rocket blast hits Turkish resort province of Antalya (VIDEO)
Mayor of Antalya Menderes Turel said, as cited by CNN Turk, that it is premature to speak of a possible terrorist attack. He pointed out that the blast occurred outside a remote building which was empty at the time, adding that it has inflicted "no life-threatening injuries."
Some people have sustained minor injuries, according to CNN Turk. The Mayor of Antalya said, however, that the injuries may have been caused by broken glass that ripped through the area.
DETAILS TO FOLLOW
You can share this story on social media: