Rocket blast hits Turkish resort province of Antalya (VIDEO)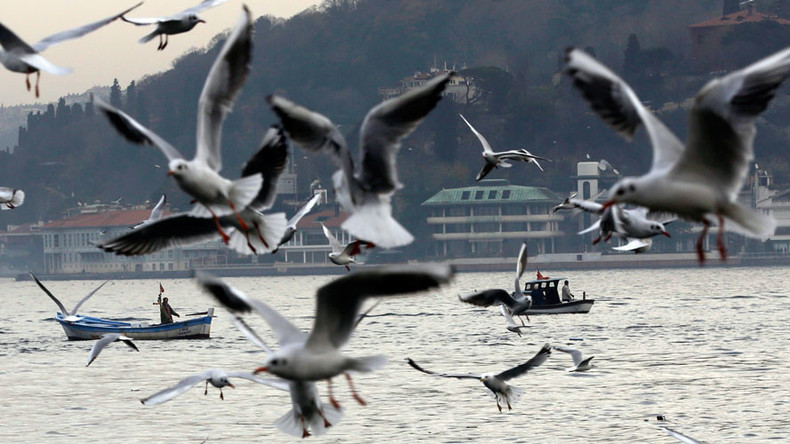 A rocket attack has hit the Southern Turkish resort province of Atlaya, Turkish media reported Friday.
Three rockets hit a fishing company's shop but did not cause any casualties, Dogan news agency reported.
According to NTV broadcaster, the rockets were launched in the direction of the harbor, where an oil tanker anchored near the fishing port.
One of the rockets hit a warehouse, which caught fire but the flames were quickly extinguished.
A large number of ambulances and special operations teams were called to the scene of the blasts. Police are reportedly sweeping the area where the rockets were presumably launched.
Antalya neighbors the popular tourist areas of Marmaris and Bodrum, and is located just north of Cyprus.
Turkey has been suffering from numerous acts of terrorism this year, with hundreds killed in explosions and attacks, blamed on either the Kurdistan Workers' Party (PKK), considered a terrorist organization by Ankara, or Islamic State (IS, formerly ISIS/ISIL).
The deadliest terrorist attack took place at Istanbul's Ataturk Airport in late June, when three blasts left 43 people dead and 239 injured. That attack was blamed on Islamic State terrorists.
Terror timeline: Turkey's year of spiraling violence
In one of the latest incidents, two car bombs went off in the Turkish capital, Ankara, after unidentified terrorists blew themselves up in response to calls by police for them to surrender. The assailants are believed to have planned a terrorist attack in Ankara, and police say one of them had links to the PKK.