'Felt like war': Huge fire & multiple blasts captured in northeast Italy (VIDEO)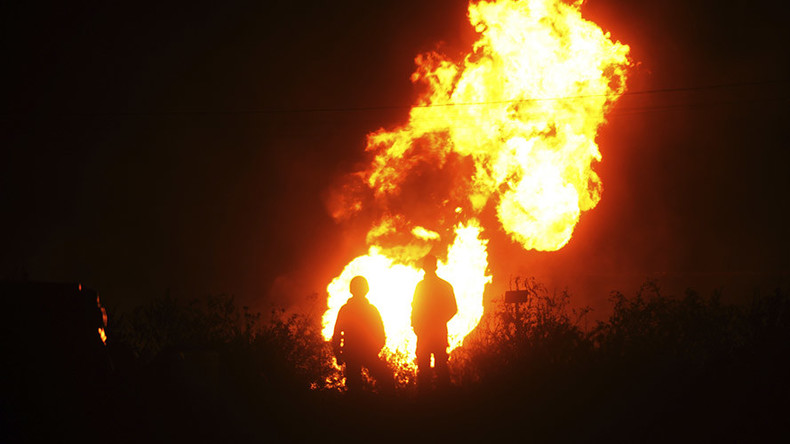 Alarmed witnesses in the northeast Italian province of Pordenone have uploaded videos of a series of large and fiery blasts that shook the sleepy streets of a town at night. The explosions reportedly took place in a storage facility with gas cylinders.
It was not immediately clear if anyone was hurt in the blasts, but ambulances could be seen rushing to the scene, where a fire brigade was already working. The cause of the fire was not immediately clear.
Onlookers can be seen ducking and running away in a Twitter video filmed by Daniele Lorenzon close to the site as one of the explosions goes off. Earlier, Lorenzon posted a video filmed from a distance, where the blasts are seen lighting up the sky one-by-one in rapid succession. "Goodbye, just in case, huh," said the caption to the tweet.
Other witnesses described seeing the halo from the blasts in the distance, while Federico Paronuzzi tweeted that "it felt like [we're] at war."
Domestic gas explosions can be deadly and devastating, as was in the case of early Sunday's blast in the central Russian city of Ryazan. Police are investigating the incident, in which three people were killed and at least 15 injured in a recently constructed ten-story apartment block. The blast literally ripped through two upper floors, devastating several flats and brought down concrete blocks from ceilings and walls.