Moment deadly blast rocks Russian apartment block captured on CCTV (VIDEO)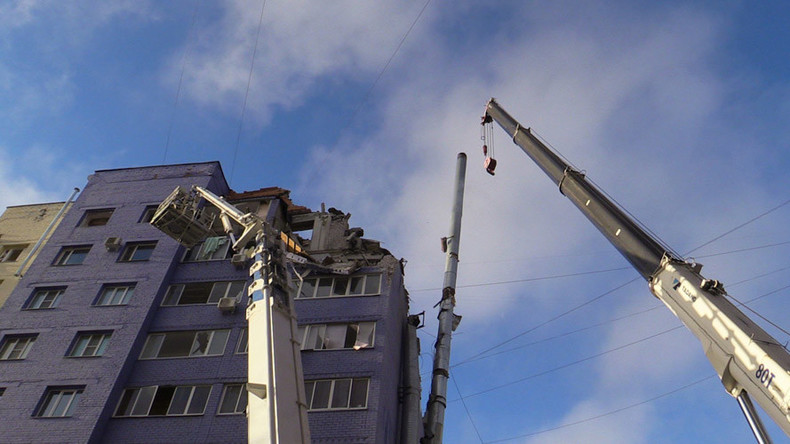 Footage has emerged of the deadly gas explosion in Ryazan, central Russia early on Sunday morning. The video has been uploaded to the city's official YouTube channel.
It shows the parking lot of the block of flats where the blast took place. Approximately 23 seconds in there is a bright flash before the wall of the building collapses and the screen fills with debris.
READ MORE: 3 dead, 13 injured, 2 floors devastated: Gas explosion causes havoc in central Russia (PHOTO, VIDEO)
Three people were killed in the explosion and at least 15 were injured, including a child. Another 60 people were evacuated to a nearby school. The 10th floor of the building has been completely destroyed, while the ninth is severely damaged. Investigators believe an ordinary gas leak was behind the blast.