Russian Foreign Ministry's website was never down, despite hacking reports – FM spokeswoman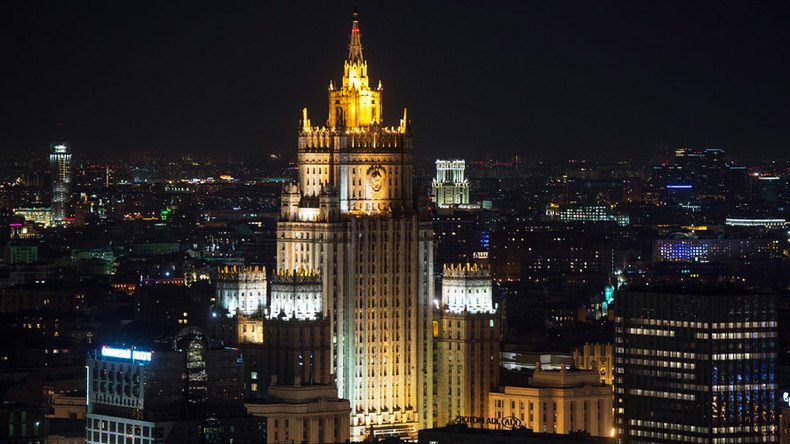 The Russian Foreign Ministry's official website was never down, its spokeswoman Maria Zakharova wrote amid reports that its internet page had been hacked.
"The website of the Russian Foreign Ministry, which had been reportedly penetrated by an American hacker, according to CNN, is and has been functioning normally," Zakharova said.
The ministry's internet page is "subjected to regular attacks, which skyrocketed after 2013," according to the official.
Russian radio station Govorit Moskva reported earlier that Zakharova had said the "website has been hacked." The outlet later changed the article, noting that the statement had come from a source, and not the Foreign Ministry's spokeswoman.
"We are talking about the old site, which is no longer in operation," Zakharova said, explaining that it is still not clear exactly what happened or whether a hack had, indeed, taken place.
Earlier, a hacker named 'the Jester' claimed to have penetrated the website and left a note there, CNN reported.
"Comrades! We interrupt regular scheduled Russian Foreign Affairs Website programming to bring you the following important message," the alleged note said.
"Knock it off. You may be able to push around nations around you, but this is America. Nobody is impressed," it added.
On October 7, Washington accused Moscow of hacking the email accounts of US officials and organizations, though Russian presidential spokesman Dmitry Peskov has dismissed those accusations as "nonsense."
The Foreign Ministry's website regularly faces hacking attacks, a ministry source told RIA Novosti. "As soon as we get reliable information, we'll share it. The website of the Foreign Ministry is regularly subjected to hacking attacks."
You can share this story on social media: