EU refugee policy doesn't help either Lesbos or Europe – island mayor to RT
The mayor of the Greek island of Lesbos has expressed his frustration at the EU's failure to tackle the migrant crisis, which has left his constituency under unfair pressure.
Speaking to RT, Spyros Galinos said that the flow of asylum seekers has been slowed thanks to a new agreement with Turkey, but this has not solved the problem of asylum seekers who are already there.
Read more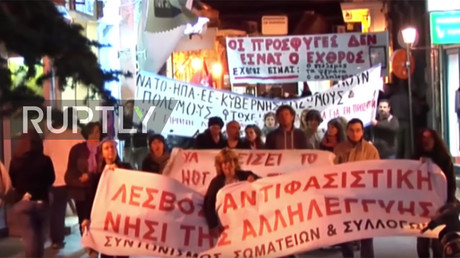 "Since the agreement with Turkey was reached, not many refugees have arrived on the island. In fact, flows have been reduced or even stopped altogether," Galinos told RT.
"The main problem, however, is those who arrive get stuck in Lesbos. The agreement says they are here to stay as long as it takes for their asylum claims to be examined and either move further into Europe, or return to Turkey."
This has left tens of thousands of asylum seekers stranded in overcrowded camps, where conditions are squalid and crime and sexual abuse are rampant. In a report released Thursday, Doctors Without Borders (Medecines Sans Frontieres) said refugees at Greece's camps are still living in mostly "appalling conditions" with poor access to healthcare.
According to government data cited by AFP, five Greek islands are hosting around 13,000 refugees when their capacity is only 8,000. Galinos said that the EU is not trying hard enough to shoulder responsibility fairly, leaving Greece to deal with the brunt of the migrant crisis.
"So far, we have not seen enough help from Europe. There has been help, but significant reinforcement has not yet been received. Due to Brussels bureaucracy between deciding and acting, a lot of time elapses," Galinos explained. "EU policy does not help either Lesbos or Europe."
Read more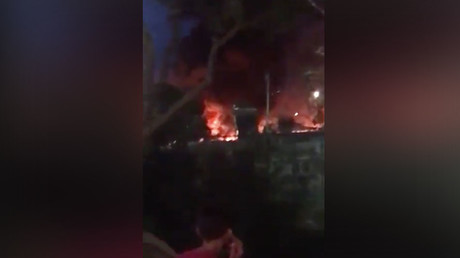 "To begin with, it didn't exist and started to take form [only] after our own proposals. Registration in Turkey and the reduction of the inflow is something that happened thanks to pressure from our side."
Lesbos, along with other Greek islands, is at the forefront of asylum seekers' attempts to cross into Europe from the Middle East.
Tensions have occasionally flared between locals and asylum seekers, with some demonstrations turning violent. However, on Tuesday night migrants and locals joined together in a march against EU policy which keeps the migrants on the island.
Galinos believes that long-term solutions must take into account why the migrants have come in the first place.
"We must always keep in mind that a radical solution for immigration is to target the root causes, and that is the wars and exploitation that people face at home," he told RT.
"Yes, there are people who seek a better life after seeing pictures of life in the EU, they think it's a promised land. However, wars and suffering at home remain the main causes."