Typhoon Haima strikes China after killing 13 in the Philippines (PHOTOS, VIDEOS)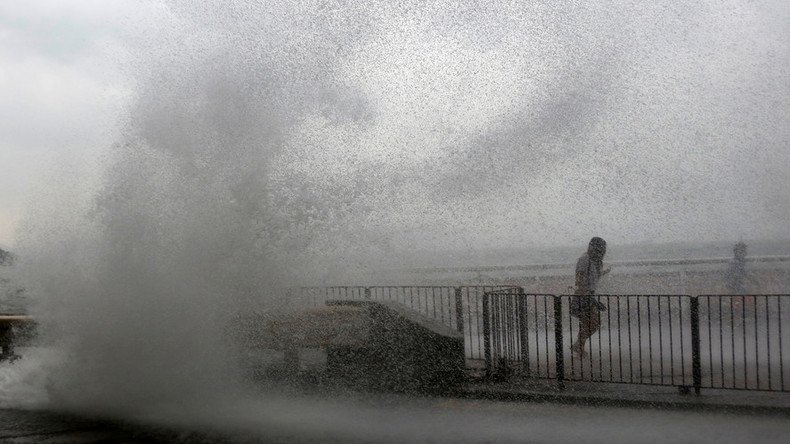 Hundreds of thousands of people have been evacuated as Typhoon Haima slammed into southern China after killing at least 13 people in the Philippines.
The storm struck the city of Shanwei in eastern Guangdong on Friday afternoon, forcing more than 700,000 evacuations from the region, according to CCTV News.
The tropical cyclone reached wind speeds of up to 166 kilometers (103 miles) per hour before weakening to a tropical storm.
No deaths have been reported from the Chinese region, however, floods and landslides remain a danger.
Hong Kong, which is about 137 kilometers west of Shanwei, was also hit by Haima resulting in the death of one man and at least a dozen hospitalizations, according to the South China Morning Post.
The Hong Kong Observatory recorded the typhoon as a number 8 storm signal - the first No 8 storm warning in October in more than two decades. That alert has now been withdrawn as the tropical cyclone has weakened with maximum winds near the center recorded at 40 km/hr.
Hong Kong's stock market, businesses, schools and other services were forced to close while hundreds of flights were canceled or delayed as winds near the center of the storm reached 145 km/hr.
Haima also brought floods to eastern Taiwan as it moved from the Philippines where it left a trail of devastation in its wake. The typhoon tore across the northern part of Luzon Wednesday night into Thursday morning.
Haima struck the northern Philippines just days after Typhoon Sarika caused deadly flooding to the island nation.
At least 13 people were killed during Typhoon Haima, referred to locally as 'Lawin', mainly due to landslides and flooding, according to AP.
The strongest typhoon to hit the country this year, it forced thousands to evacuate, destroyed homes and felled trees and power lines.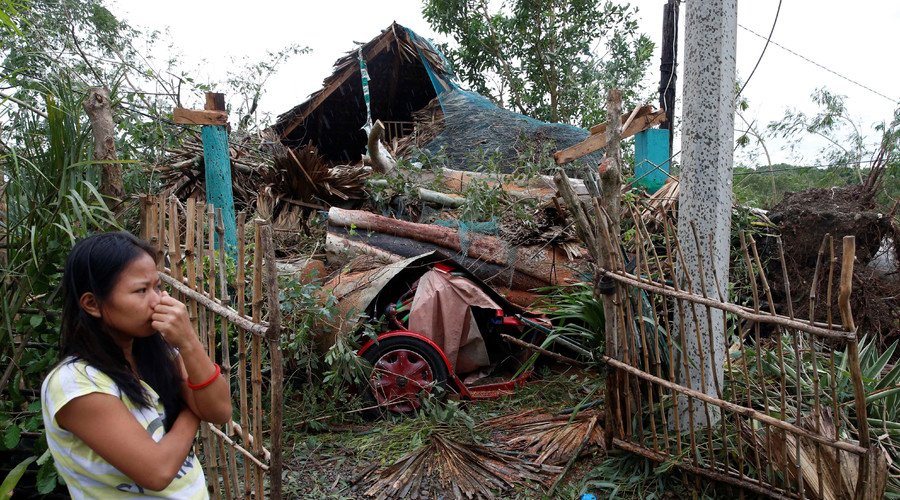 You can share this story on social media: