Pakistan to execute mentally ill convict after court rules schizophrenia 'not a mental disorder'
Published time: 22 Oct, 2016 01:02
Edited time: 22 Oct, 2016 13:43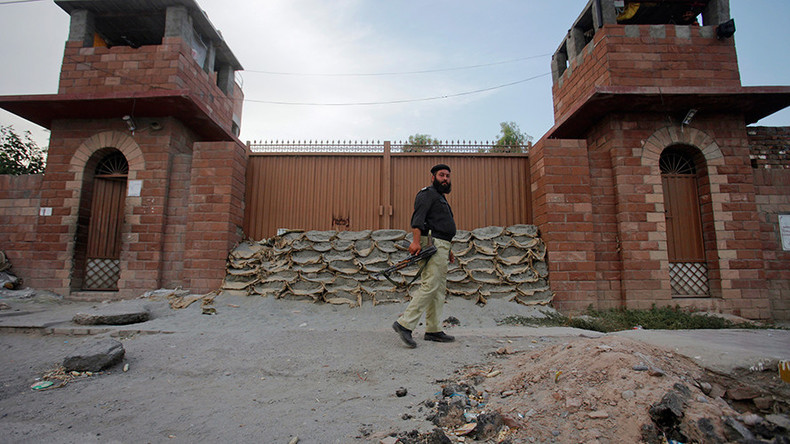 A mentally ill man convicted of murder will be executed as early as next week after the highest court in Pakistan ruled that it does not classify schizophrenia as a mental disorder.
Despite government doctors diagnosing Imdad Ali as a paranoid schizophrenic back in 2012,a three-judge panel sitting at Pakistan's Supreme Court stated that it is "not a permanent mental disorder,"Reuters reports.
Lawyers representing the 50-year-old, who was found guilty of murdering a religious teacher in 2001 and then sentenced to death a year later, said Ali is unfit for execution because he is not able to understand his crime or comprehend his punishment.
READ MORE: Final appeal for Pakistani Christian mother facing execution for blasphemy
Human rights groups including Amnesty International have repeatedly condemned the court's decision and said the actions violate Pakistan's UN obligations under the International Covenant on Civil and Political Rights.
Individual Twitter users also vented their frustration at the verdict, with one saying Pakistan's attitude "sets back advances in medicine and law by 50 years."
In the court ruling, Chief Justice Anwer Zaheer Jamali said that schizophrenia is "not a permanent mental disorder."
"It is, therefore, a recoverable disease, which in all the cases does not fall within the definition of 'mental disorder'," they said during Thursday's hearing.
The bench used two dictionary definitions of schizophrenia along with a 1988 judgment from India's Supreme Court as a guide.
Three government doctors including Dr Tahir Feroze confirmed Ali's diagnosis in 2012 and said he suffers from delusions and hears voices, with the convict's wife Safia Bana telling Reuters that "he is completely delusional."
READ MORE: ​Pakistan sentences British paranoid schizophrenic to death for blasphemy
British-based rights group Reprieve also criticised the verdict. "It is outrageous for Pakistan's Supreme Court to claim that schizophrenia is not a mental illness and flies in the face of accepted medical knowledge, including Pakistan's own mental health laws," the organization's director Maya Foa said.
Hundreds of people have been executed in Pakistan since the death penalty was reintroduced in 2014 following the Peshawar school massacre in which Taliban militants killed over 150 people, many of them children.