Russian MoD livestreams from Aleppo as civilians leave militant-held areas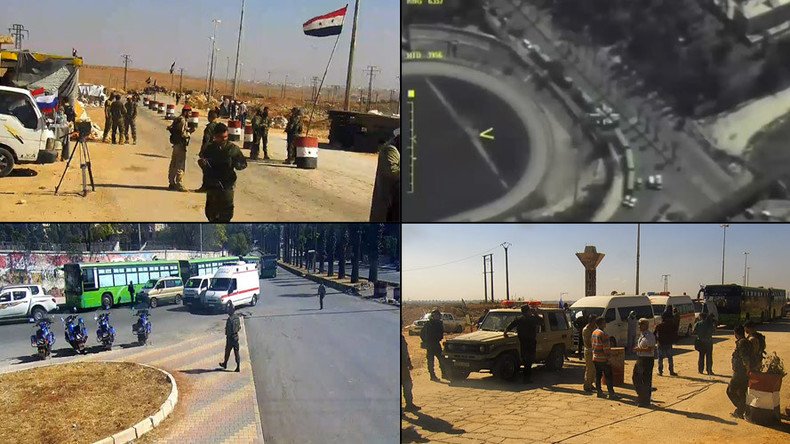 Livestream videos from web cameras installed along 'humanitarian corridors' in Aleppo, as well as real time drone footage, are now available at Russia's MoD website, providing a closer look at what is happening in the city amid a provisional ceasefire.
Four web cameras have been set up on the western part of the Castello Road in Aleppo, showing 'humanitarian corridors' and a Syrian army checkpoint in the Marsharqa neighborhood.
READ MORE: Planned humanitarian pause in Aleppo extended by 3 hours, 8 corridors to open – Russian military

A separate camera mounted on a surveillance drone brings you a bird's eye view of the area meant to help civilians, as well armed militants, leave eastern Aleppo.
You can watch any of the livestreams at the Defense Ministry's website.
You can share this story on social media: